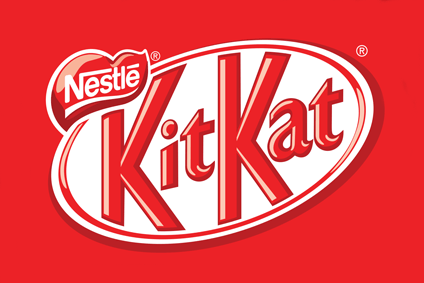 Nestlé is to add another KitKat production line in Brazil as part of the company's investment in manufacturing in the country this year.
The Swiss giant said the line will be installed at its plant in Caçapava in Brazil's south-eastern São Paulo state next year.
Nestlé first put a KitKat line into the Caçapava factory in 2014, adding a second two years later. The second line has had its capacity expanded this year. Outside Brazil, the factory supplies KitKat products to ten markets in Central and South America, including Argentina, Cuba and Mexico.
"KitKat is Nestlé's best-selling chocolate brand in the world and is also very strong with Brazilian consumers," the company's Brazilian arm told just-food. "In the last year, Nestlé even bet on bringing several novelties of the portfolio to the country's consumers within the brand. Brazil received, for example, the first KitKat Chocolatory flagship in Latin America."
Nestlé opened a KitKat Chocolatory store in the city of São Paulo in October.
Across Brazil, Nestlé is spending BRL762.9m (US$139.4m) on its manufacturing operations, including on another confectionery line at the company's factory in Vila Velha, a city on the country's south-eastern coast. According to Nestlé's annual report, the business has 16 factories in Brazil.
"We maintained the investments planned for the year 2020 in hundreds of projects carried out over the period, especially in the opening of production lines, modernisation and new technologies in the manufacturing units," Luis Garcia Prieto, technical and production vice president at Nestlé's Brazilian business, said. "We are living a journey of digital transformation that involves all Nestlé businesses in Brazil and the qualified training of our teams, with significant gains in productivity and efficiency."
In 2019, Brazil was Nestlé's fourth-largest market by annual sales, behind only the US, Greater China and France.
Sales in Brazil fell 1% in 2019 when measured in Swiss francs, hitting CHF3.65bn (US$4.03bn) but were up 5.1% in local currency. Nestlé pointed to "stronger sales" from its dairy, infant-nutrition and KitKat products, as well as from Nescafé coffee.
In July, when Nestlé reported its results for the first half of 2020, the company said sales in Brazil had been "strong". The company saw "strong growth in most categories and broad-based market share gains", CFO François-Xavier Roger said.
Roger added: "We had a strong performance in the first half with a good focus on innovation and improving execution. We've done very well as well in e-commerce. We had a very strong growth there.
"Brazil grew in high single-digits, supported by strong contribution from RIG [Nestlé's "real internal growth metric, which strips out M&A and prices], as well as positive pricing and more specifically in dairy.
"This … strong growth that we enjoyed, we saw it in most categories from infant nutrition, ambient dairy, coffee, culinary, biscuits. We gained market share, clearly and more specifically, infant nutrition, coffee, culinary, pet care and chocolate."