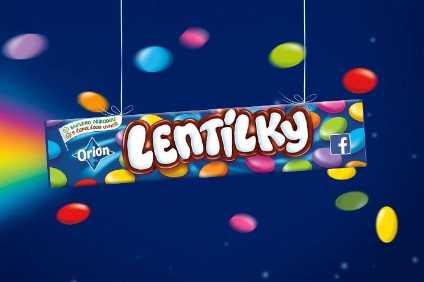 Nestlé plans to shift production of its Lentilky candy brand from the Czech Republic to Germany next year, partly due to better manufacturing capabilities at the designated plant in Hamburg.
The switch from the facility in the town of Holesov in the Zlin region of the Czech Republic is slated for April. Nestlé said the company remains committed to the Lentilky brand, which it described as "a brand with a rich tradition" in the Czech Republic, as well as Slovakia.
"Our goal is not to endanger its production and sales," a Nestlé spokesperson said.
The site in Holesov will continue to operate and will focus on the production of sugar confectionery to "leverage its expertise in this segment", the spokesperson said. "Workers who are involved in the production of Lentilky today will be relocated to other production lines and workshops at the … plant."
Detailing the reasons for the shift, the spokesperson said Nestlé is seeking to "harmonise" the recipe for Lentilky with another of its confectionery brand, Smarties, after conducting tests of the two brands with consumers. As a result, it has developed a new recipe that will be applied to both Lentilky and Smarties with less sugar, and more milk and chocolate.
The spokesperson explained Nestlé believes the Hamburg plant is better equipped in terms of the "reduction in maintenance costs for production technologies, and better capacity utilisation … which is sufficient for the production and distribution of the product to all EU countries".
The Hamburg plant also has the technology to pack Lentilky products in paper packaging, which will "contribute to [the] fulfilling of Nestlé's commitment to reduce plastic waste without extra investment", the spokesperson added.