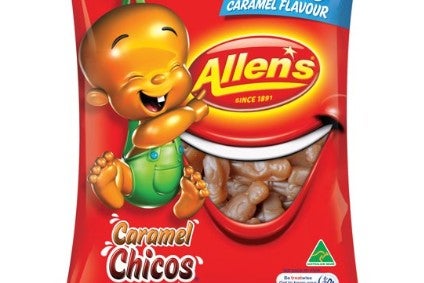 Nestlé has set out plans to change the names of two confectionery brands in Australia, the latest example of a food maker reviewing their product ranges for possible stereotypes.
The world's largest food maker said today (23 June) it will rebrand its Red Skins and Chicos sweets.
In a statement, Nestlé said: "This decision acknowledges the need to ensure that nothing we do marginalises our friends, neighbours and colleagues. These names have overtones which are out of step with Nestlé's values, which are rooted in respect."

The Swiss group said new names for the products "have not yet been finalised" but it added: "We will move quickly to change these names."
Earlier this week, Froneri, the global ice-cream business co-owned by Nestlé, said it would ditch its "derogatory" Eskimo Pie product name and associated branding in the US.
Food companies have been changing or reviewing brand imagery in the wake of widespread global protests against racial prejudice.
Last week, PepsiCo said it would change the brand name and logo of its US pancake mixes and syrups brand Aunt Jemima after acknowledging their "origins are based on a racial stereotype".
Mars swiftly followed, announcing "now is the right time to evolve" its Uncle Ben's rice and sauces brand, including its visual brand identity.
Read just-food's commentary: Now's the time to review your brand values – and much more too.