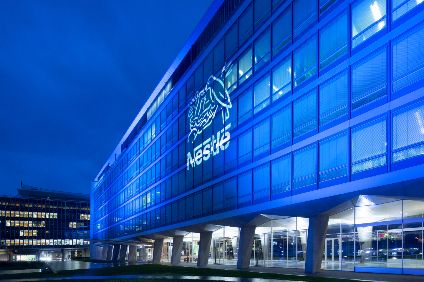 Nestle has said it will respond "in the coming days" to a study criticising the way the company markets its infant formula and the health claims the world's largest food manufacturer makes on some of the products.
The UK-based Changing Markets Foundation said there were "inconsistencies" in the way Nestle promotes the formula in different markets and asserted the health claims it used in some jurisdictions broke local regulations.
The Foundation, which says it seeks to "expose irresponsible corporate practices and drive change towards a more sustainable economy", highlighted the use of sucrose in Nestle's infant formula in some markets but not others.
It said Nestle's infant milks sold in Brazil and Hong Kong advise parents against giving sucrose to infants, in line with experts including The European Food Safety Authority. By contrast, the Foundation said it had found "at least two of Nestle's infant milks" on sale in South Africa containing sucrose.
The Foundation also pointed to some of Nestle's infant milks on sale in Hong Kong as being marketed as healthier for not having "any added vanilla flavour or flavourings for baby's good growth", again in line with health advice.
However, it claimed "many of Nestle's other products" Hong Kong, mainland China and South Africa, list the flavourings ethyl vanillin and vanillin in their product ingredients.
"This is a further example of how Nestle's nutritional advice is tailored to suit product-specific marketing purposes rather than based on science and
consistent across markets," the Foundation said.
It also claimed Nestle was selling products marketed "for hungry babies" and "constipation relief" in Europe, even though the claims have not been authorised by the EU law.
"The report concludes that Nestle is not driven by nutritional science, but instead by a sharp and prioritised focus on profit and growth at the expense of infants and their parents," the Foundation said. "The report concludes by calling on Nestle's aspiration to be the world's leading nutrition, health and wellness company by conducting an independent review of its product range at global level to ensure only products with composition based on best science are sold. In addition, the company should ensure that it respects the WHO Code of Marketing of Breastmilk Substitutes and subsequent World Health Assembly resolutions."
Approached by just-food for comment, including on its use of sucrose and vanilla ingredients, a Nestle spokesperson said: "We received the report on infant formula written by the Changing Markets Foundation. The report raises important points, which we want to assess in detail. We fully support the fact that malnutrition rates globally require all actors, including industry to do their part to ensure more people have access to better nutrition across the globe.
"We note that the report emphasises the important role of infant formula in providing adequate nutrition for children when breastfeeding is not possible. As a leader in the category we provide products that are safe and as nutritionally complete as possible, and ensure the composition is informed by the best available science.
"We will respond to the concerns and the recommendations of the report in the coming days."