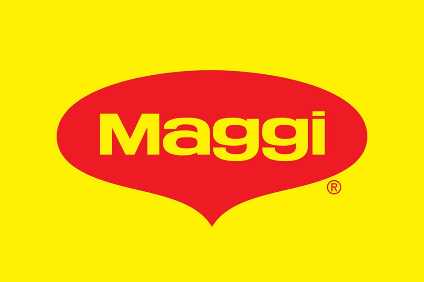 Nestle said today (30 May) it plans to revamp its Maggi brand over the next three years in a move to introduce more "recognisable ingredients" and make further cuts in salt.
The company said it plans to "transform the brand globally by 2020". It said the plans involve "removing ingredients that consumers do not easily recognise and adding more of those that they do, including vegetables and original flavours from vegetables, herbs and spices, grains and other nutrient-rich ingredients".
A Nestle spokesperson told just-food: "In general, we are removing ingredients consumers cannot easily understand such as inosinate, guanylate, maltodextrine, modified starches, artificial emulsifiers, thickeners and preservatives and replacing them with simpler, more recognisable ingredients.
"Our approach is based on consumer perception and acceptance. This may vary across countries, exactly like cuisines styles and cultures. Different countries have different things in their kitchen cupboard."
Nestle said the decision was part of an initiative "to inspire and offer tastier and healthier choices". "It includes a strong contribution of Maggi to the Nestle commitment to add at least 750m portions of vegetables and at least 300m portions of fibre-rich grains as well as pulses, nuts and seeds worldwide by 2020," the company said.
The world's largest food maker said it will continue to lower salt in the Maggi range, in line with commitments for sodium reduction across its food products outlined earlier this year, with an average sodium reduction of 10% between now and 2020″.
In addition, Nestle said it would increase fortification of essential micronutrients in the Maggi range. "In 2015, Maggi delivered 110bn servings fortified with iodine, iron or Vitamin A," the company said. "The goal is to increase that to 120bn servings per year by 2020."
Nestle said its "new and improved Maggi products are already on shelves in many markets, including a new range of sauce mixes in the Middle East, recipe bases in Australia, the Melanges Parfaits seasonings in France, and vegetable broth and sauce mixes in Germany".
Last February, Nestle announced a "global commitment" to cut the sugar in its food by 5% by 2020.