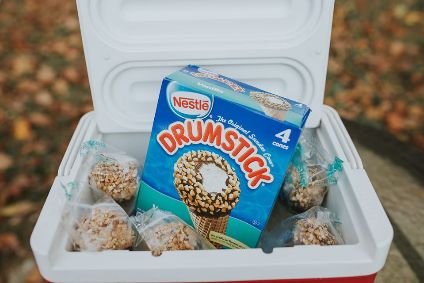 Nestlé has struck a deal to sell its ice-cream business in the US to Froneri, the global ice-cream supplier the world's largest food maker co-owns with private-equity firm PAI Partners.
Froneri, set up in 2016 by Nestlé and PAI Partners, the buy-out house that owned UK-based international supplier R&R Ice Cream, is to pay US$4bn for a business that includes brands like Drumstick, as well as the local licence to Häagen-Dazs.
Mark Schneider, Nestlé's CEO, said today (11 December): "The creation of Froneri has been a phenomenal success. We are now making this business our global strategic partner in ice cream and are convinced that Froneri's successful business model can be extended to the US market. With this transaction, we are taking a decisive step towards our goal of achieving global leadership in ice cream."
Three years ago, Froneri combined Nestlé's and R&R's ice cream operations in Europe, the Middle East, Argentina, Australia, Brazil, the Philippines and South Africa. Markets including the US and Israel, however, were not part of the deal at the time. Nestlé moved its ice-cream business in Israel into the Froneri venture in July.
Ibrahim Najafi, Froneri's CEO, said: "This is another milestone acquisition for Froneri as we drive towards becoming the world's best ice-cream company."
The US deal is expected to be finalised in the first quarter of 2020, following the completion of customary regulatory approvals. Nestlé will continue to manage its ice-cream businesses in Canada, Latin America and Asia.