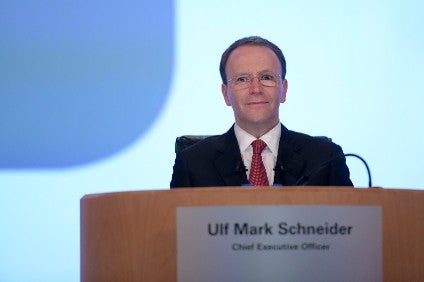 Nestlé has said it will accelerate efforts to increase the number of women in senior executive positions by 2022.
The Switzerland-based food heavyweight said it has made progress in recent years in increasing the number of women in managerial positions with 43% of these roles now being held by women.
But under its newly-announced Gender Balance Acceleration Plan, Nestlé will now put further emphasis on increasing the proportion of women in the group's top 200 senior executive positions from around 20% currently to 30% by 2022.
Mark Schneider, Nestlé's CEO, said: "It is simply the right thing to do. We believe that a more diverse workforce with more women at the top will reinforce our inclusive culture and make Nestlé an even better company.
"We are setting measurable goals to hold ourselves accountable. We know that improving gender balance will lead to better decisions, stronger innovation and higher employee satisfaction."
Nestlé said it has "embedded gender balance" in all its human resources practices.
The Gender Balance Acceleration Plan includes "supporting all managers to foster an inclusive workplace", ensuring they are "trained on unconscious bias". The plan will also encourage the use of the company's paid parental leave programme and flexible work policies, the KitKat maker said.
Nestlé said it is also planning to "enhance mentoring and sponsorship programmes" to prepare "high-potential women" for senior executive positions.
There are currently five women on Nestlé's 14-strong board of directors but only one female representative on its 12-strong executive board.