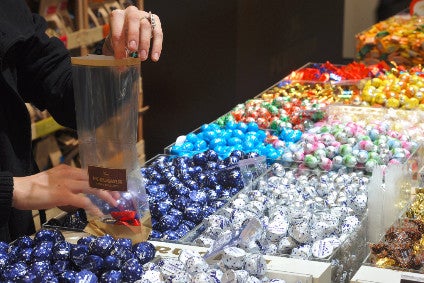 Nestle has said it plans to make its Italian chocolate brand Baci Perugina into a "global brand" and promised to pump more than EUR60m into the brand over the next three years.
In a statement on its website Nestle said it would invest in upgrading the production site in San Sisto commune and would establish a new business unit to drive global growth of the product. Plans include investment in marketing and introduction of new technologies to "allow the site to respond to need to increasingly challenging markets".
Currently, 40% of the volume from San Sisto is exported to foreign markets.
The firm said it wanted to make Perugina a "symbol" of "Made in Italy" worldwide, as it believes it has done in water with the S. Pellegrino brand.
"The commercial development strategy is therefore aimed not only at the domestic market, but also to the growth in foreign markets with attractive opportunities for counter-seasonal production," said Nestle.
The new business unit will be headed up by Valeria Norreri who was one of the managers responsible for the international expansion of S. Pellegrino.
"I eagerly accepted this assignment, which for me is a new, beautiful, challenge," she said, adding that Perugina had the "potential to win abroad".
Within Italy Nestle has appointed Bruno Emmenegger as executive business manager of Italian confectionery.
His role will be to consolidate and develop the Italian confectionery business which has experienced "a profoundly changing scenario in recent years" in terms of retail growth said Nestle, and a "continued contraction" in the pastry channel.
According to local reports, Nestle is mulling the sale of some pastry and hard candy units in Italy.
Leo Wencel, president and CEO of Nestlé Italy added: "The group strongly believes in the historic brand and the plan proves it, because it aims to make it grow in Italy and around the world. This is why we have put in significant investment and one team composed of managers of strong results in significant repositioning and increased sales in the Italian and international market. We are proud to make our contribution in confirming Perugina as the chocolate Italian capital, including at the international level."
Earlier this week Nestle announced the launch of Turkish brand Damak in the US.