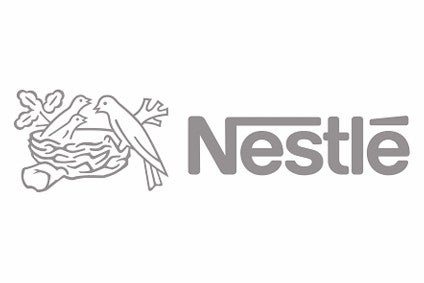 Nestle has announced plans to "coach the most innovative and disruptive start-ups" in the food and agricultural industry in a tie-up with an accelerator programme run by financial services group Rabobank and US technology campus RocketSpace.
The world's largest food maker said today (21 June) it would "support" start-ups chosen to work under Terra, a programme Rabobank and RocketSpace established last year to, the partners said at the time, "fuel cross-industry innovation".
Nestle expects to support 20 start-ups during two programmes, which will last six months and seek to look at "new and improved ways to produce, sell and distribute food", the Swiss food giant said.
Registration for companies interested in taking part opened today. The first of the two Nestle-hosted programmes will be selected in the autumn. The call for applications for the second cohort will be open early next year.
"We're experiencing a seismic shift in the food industry, and our partnership with Terra by Rabobank and RocketSpace is just one way in which Nestle can play a leading role in meeting quickly evolving consumer expectations and explore new disruptive technologies and business models," Rui Barbas, the chief strategy officer, of Nestle's US arm, said. "When we combine the resources of Nestlé with the creativity and new thinking born from the start-up culture, we can create real change in our industry and best deliver on consumer needs."
Manuel Gonzalez, the global head of food and agriculture innovation at Rabobank, claimed the "complementary capabilities of everyone involved are extremely exciting".
He added: "Combining Nestlé's expertise in nutrition, health and wellness with RocketSpace's well-known accelerator acumen within the start-up community and Rabobank's strong involvement in the food and beverage start-up community, we expect dynamic results from the collaboration."
When Rabobank and RocketSpace announced the formation of Terra last year, they said the start-ups did not need to give up equity or pay for admission to join the programme.