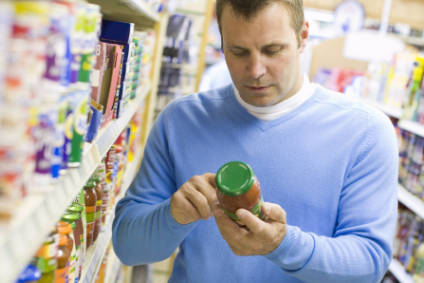 Consumer-goods giants Nestlé, Mondelez International, Unilever, PepsiCo and Coca-Cola have suspended trials of the so-called Evolved Nutrition Label (ENL) system for foods planned for select European countries.
However, the food and drink heavyweights said in a combined statement issued by ENL today (20 November) trials of "interpretative colour-coded labelling" for beverages will continue.
The ENL grouping said in May it was seeking a Europe-wide harmonised front-of-pack labelling system to provide a consistent health and nutrition advisory format to eliminate confusion among consumers. Its proposal would build on the existing EU reference intake scheme by adding colours to the numbers that reflect the nutrient content per actual portion consumed.
"Beyond the confusion of a standard for labelling, there are added issues, such as how to measure nutritional value," IRI's Olly Abotorabi wrote in a commentary for just-food in September. "While this proposal [ENL] offers to measure by portion, it also faced criticism for limiting ease of comparison and avoiding red light labels on the front of pack."
Some food manufacturers and retailers in France, Belgium and Spain for instance uses the Nutri-Score system using ratings from A to E to reflect the nutritional value of products.
Non-governmental organisation Foodwatch welcomed the decision by the ENL constituents, saying the campaign group "continues to push for a mandatory logo such as Nutri-Score on front of packaging throughout Europe".
For its part, ENL said today its scheme was the result of a broad consultation with stakeholders at EU and national level.
However, the grouping added in its statement: "The ENL companies acknowledge that the lack of EU-defined portion sizes has led to insufficient understanding and support of the proposed scheme. In this context, and in the absence of legally defined portion sizes, the companies have decided to suspend ENL trials for food.
"Trials of interpretative colour-coded labelling for beverages will continue. As beverages are not consumed in portions smaller than 100ml, the debate on reflecting smaller portion sizes in labelling doesn't apply."
Nonetheless, ENL said it "was particularly pleased that the EU Commission has taken the initiative to facilitate a process to exchange views and learnings on the different labelling schemes currently being used in anticipation of its report to be published in the coming months".
Foodwatch's director for France, Karine Jacquemart, said it had undertaken a lengthy campaign in favour of the Nutri-Score system, adding the proposal's from the 'Big 5' aimed to create even more confusion among consumers.
"It aimed to create confusion for consumers about the true nutritional value of food," Jacquemart said. "Its purpose was to counter the Nutri-Score, supported by France as well as Belgium and Spain. It was simply misinformation that we have repeatedly denounced. Our tenacity paid off."