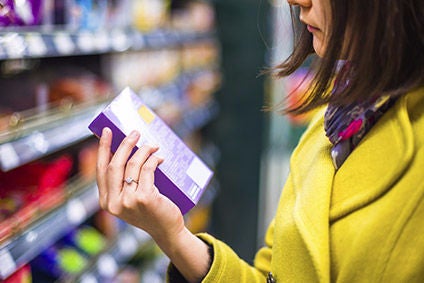 Food giants have joined forces to call for the "urgent adoption" of nutrient profiles in the EU to ensure nutrition and health claims made for food products are genuine.
Companies including Nestle, PepsiCo, Unilever and Danone have teamed up with health bodies to urge the EU to complete long-awaited proposals designed to stamp out false claims attributed to some foods.
In a joint letter sent to the European Commission yesterday (15 May), the companies said the "lack of nutrient profiles to underpin the ability to make claims risks misleading consumers about the healthfulness and nutritional attributes of products".
"The absence of EU-wide nutrient profiles undermines the level playing field that industry needs to compete fairly and to innovate for health," the letter said. Food and beverage companies cannot be asked "to invest in innovation for health and at the same time deny them the legal certainty and competitive level playing field that they need in order to make those investments".
The letter said: "With the unprecedented severity of the public health and nutrition challenges that Europe faces, we cannot afford to maintain a situation where the EU legal framework does not fully empower consumers to make the choices that are best for them."
A Nestle spokesperson told just-food today the profiles are needed to "make the rules of the game the same for us all" and support companies that are "acting responsibly from facing unfair competition".
"Companies like Nestle, which has recently launched new reformulation commitments, believe the profiles will be an extra incentive for offering healthier product choices," the spokesperson said.
According to the spokesperson, the Commission is reviewing the profile proposals, drafted some years ago, to "see if they are still needed". The spokesperson said the letter was seen as a "last chance" to emphasise the necessity of introducing the profiles, particularly for "foods considered central to our diet" and where there is currently an opportunity to make "misleading" health claims.