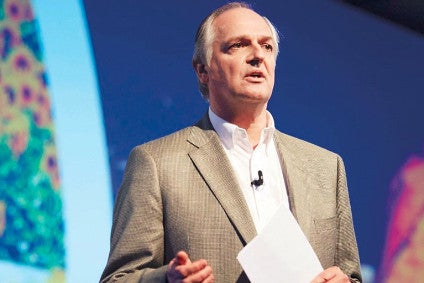 Nestle, Unilever and PepsiCo have joined with other companies and financial institutions in a venture that aims to develop a new framework to encourage and measure long-term value creation.
Dubbed The Embankment Project for Inclusive Capitalism, the initiative has been convened by the Coalition for Inclusive Capitalism and global professional services group EY, and was launched at the Aspen Ideas Festival on Wednesday (28 June), by Lady Lynn Forester de Rothschild, founder of the Coalition for Inclusive Capitalism, and EY global chairman and CEO Mark Weinberger.
The aim is to forge a framework that can "better reflect the full value companies create through human, physical, financial and intellectual capital deployment".
The CEOs of Nestle, PepsiCo and Unilever have joined with leaders of three global companies from other sectors and 15 investment and asset management organisations in the project. Combined, the partners represent more than US$20trn of assets under management.
Over the coming 18 months, the partners will scrutinise, test and refine the framework being developed by EY. The framework is designed to help companies deliver trusted information to customers, shareholders, employees and the financial community to improve the allocation of capital for long-term value creation. For the investment community, the aim is determine if the concept provides "a valuable view of companies from which to make their investment decisions".
The Coalition for Inclusive Capitalism will work collaboratively with EY and the participating companies. An Advisory Board is also to be established to provide further input, comprising academics, regulators, international standard setters and other strategic advisors.
Unilever CEO Paul Polman, an executive known to be criticial of the short-term focus of some investors, said a concept like the one being developed has been long needed. "Long-term investment and sustainable growth models go hand in hand," Polman said. "Businesses must operate with purpose embedded in their strategy, serving their shareholders and wider society. The ability to articulate this in a standardised, meaningful way has long been needed so markets can properly measure this broader approach to value creation."
Indra Nooyi, chairman and CEO of PepsiCo, who has advocated vociferously for a longer-term vision from the investment community, said: "Business must do more than simply turn a profit. We must also be guided by a deep sense of purpose. This means measuring our success not only quarter to quarter, but also year to year and decade to decade. It means creating value for shareholders as well as society. Companies that embrace this mindset will be the ones to thrive long-term."