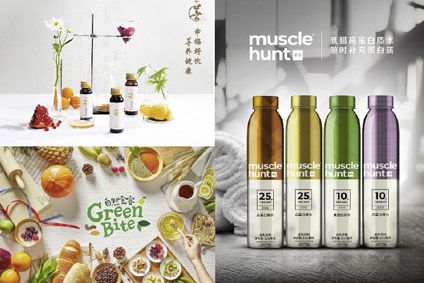 Nestlé is rolling out new products in China developed by an in-house incubator team set up earlier this year.
The world's largest food maker has unveiled products it argues are "tailor-made" for Chinese consumers. All three will initially be launched online.
Nestlé is to market Xingshan, a ready-to-drink, "healthy" soup drink combining tradition and technology; Green Bite, a collection of "customisable" healthy snacks; and Muscle Hunt, a ready-to-drink "high-protein" water.
"In response to the rapid changes in China's food and beverage industry, Nestlé has accelerated the improvement and testing of its innovation business model over the past two years to create a multidimensional, sustainable innovation strategy," Rashid Aleem Qureshi, the chairman and CEO of Nestlé's business in Greater China, said.
The Xingshan brand "aims to showcase the benefits of Chinese medicine and cuisine" by using traditional ingredients and "maximising their nutritional value with modern technology", Nestlé said in a statement.
Products to be launched include a rose and pomegranate herbal drink and a chicken broth drink with cordyceps and rhizoma polygonati.
The Green Bite snacks were developed in tandem with Hsu Fu Chi, the Chinese confectioner in which Nestlé owns a majority stake. Shoppers will be able to create a "personalised, themed snack box" from 30 ingredients such as nuts, dried vegetables, dried fruits and dark chocolate.