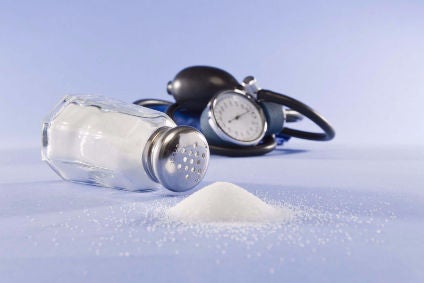 Nestle has said it aims to reduce the amount of salt across its global portfolio and – in the US – has thrown its weight behind the introduction of government-backed salt reduction targets.
The company said it is "committed" to helping people consume less than 2,000 milligrams of sodium per day, a target in line with World Health Organization recommendations and below current US dietary guidance. Nestle plans to increase the number of products that could "reasonably" fit into this level of daily salt consumption. Currently, 43% of Nestle's global salt portfolio meets this profile.
In addition to these global targets, in the US Nestle said it supports the Food and Drug Administration's efforts to release draft voluntary sodium reduction targets. The Grocery Manufacturers Association, the industry body representing the interests of US food makers, has argued such targets should not be set until the Centers for Disease Control and Prevention and the Institute of Medicine have completed separate studies.
"Our food and beverages provide nutrition to people in 189 countries, and with this scale we have a powerful platform to contribute to better global health outcomes, including for heart health," Paul Grimwood, chairman and CEO of Nestle USA, said.
"We are committed to constantly improving the nutritional profile of our products, but we also recognise that effective solutions to public health challenges require broad, multi-stakeholder efforts. This is why we encourage our industry colleagues, along with others in both the private and public sector, to join forces and combine our varied expertise to help people move toward healthier eating patterns, including a diet lower in sodium," he added.
Nestle said the commitment was part of its ongoing efforts to cut salt without compromising "taste or food safety". Between 2005 and 2012, the company reduced sodium by 5,950 tons or 22.7% in its food portfolio. Since 2013, Nestle has further reduced sodium content by 970 tons compared to 2012 levels, or 8%. To meet its 2013-16 10% salt reduction target, Nestle therefore needs to reduce salt levels by a further 2% this year.