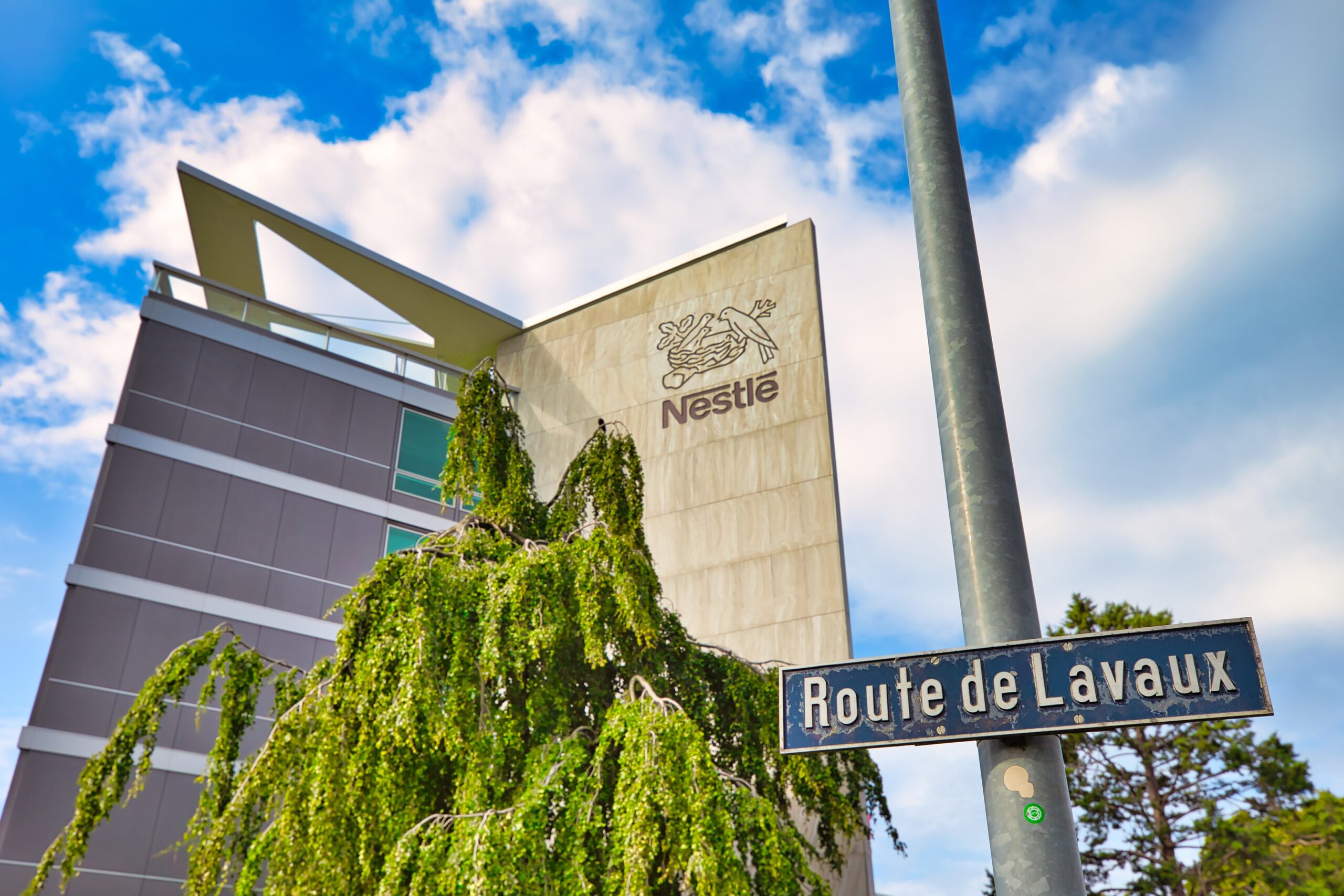 Nestlé, which claims to be the first food company to publish the nutritional profile of its portfolio, has faced criticism over the health credentials of its product range.
The KitKat chocolate and DiGiorno pizza brand owner will now benchmark its products against the Health Star Rating (HSR) system employed in Australia and New Zealand rather than an in-house assessment method used in the past.
Based on HSR, 37% of Nestlé's product sales, excluding pet food, have a score of 3.5 stars or above, the Swiss food firm revealed today (21 March) in its Creating Shared Value and Sustainability report. The score rises to 57% when the company's specialised nutrition products such as infant formula are included.
The higher the score, the better the nutritional value based on a 0.5 to 5 star ratings system.
Nestlé said it aims to "keep or even improve the nutritional value with positive nutrients such as whole grains and vegetables" for products with a rating of 3.5 or above.
For products with a score of 1.5 to less than 3.5, "we aim to improve the nutritional value while providing portion guidance, recipes, tips, and advice for balanced diets", Nestlé said, adding that 22% of its sales fall into that rating.
Products with an HSR of less than 1.5 "are occasional treats eaten in moderation, with portion guidance, recipes, tips and advice for balanced diets", the company said, noting 21% of sales are in that bracket.
"The results show that Nestlé products with an HSR rating of 3.5 stars and above, together with its specialised nutrition products, like infant or medical nutrition, account for close to 60% of the company's sales (excluding Nestlé's pet-care business)," the Nesquik brand owner said in the report.
"The company has committed to setting a global target for the healthier part of its portfolio. Nestlé will complement this with more stringent responsible marketing practices as well as nutrition education programs and services to help people enjoy all foods as part of a balanced diet."
The HSR nutrient profiling system is used by the Access to Nutrition Index, compiled by the Netherlands-headquartered Access to Nutrition Initiative, which is backed by the World Health Organization and other international bodies.
HSR rates products on the energy, saturated fat, sodium and sugar content on the downside, and fibre, protein, fruit, vegetables, nuts and legumes on the upside. The star ratings on shown on the front-of-pack labelling.
ShareAction lodged criticism at Nestlé for the unhealthy part of its portfolio, although the London-based lobby group welcomed the transparency from the food company.
Holly Gabriel, the campaign lead for consumer health at ShareAction, said in a statement: "Nestlé's use of a government-backed, internationally recognised nutrient profiling model is a welcome step forward for the company's transparency to investors and consumers alike. This is fast becoming the minimum standard of disclosure all food manufacturers should be meeting.
"However, as one of the biggest food and drink companies in the world, Nestlé has an outsized influence on what people eat and drink. What this disclosure worryingly shows is the company is still far too reliant on the sale of less healthy food and drink products."
In response to the ShareAction comments, Nestlé said via a spokesperson that "focusing only on our mainstream global food and beverage portfolio, it is 46% of our food and beverage sales that have an HSR rating of 3.5 or above".
The spokesperson clarified that Nestlé will "commit to setting a global target for the healthier part of our portfolio later this year", and that the company "will complement this with more stringent responsible marketing practices, such as voluntarily restricting marketing to children under the age of 16".
According to the Access to Nutrition Initiative website, the organisation seeks to "drive market transformation to ensure half of all packaged food products sold by 2030 are sustainable, affordable and form part of a healthy diet.
Nestlé said in the Creating Shared Value and Sustainability report: "We are continuously improving the nutritional profile of our products by adding more whole grains, proteins and fibres while reducing sugars, sodium and saturated fats.
"We have committed to reduce sodium in frequently consumed products by 2025 and 2030. The commitment sets maximum limits of salt for different categories of products, from noodles to snacks and sauces. Initial reductions are targeted for the end of 2025 and a second set of further reductions by 2030."