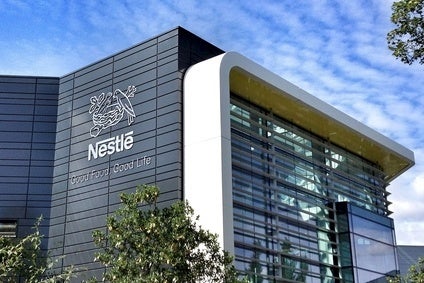 Nestle 's underlying sales during the first nine months of 2014 have missed analyst expectations amid challenging trading conditions in Asia and Europe.
The world's largest food manufacturer posted a 4.5% rise in organic sales – that is, excluding foreign exchange – for the nine months to the end of September.
According to a poll conducted by Thomson Reuters , analysts expected growth of 4.7%.
Nestle's so-called "real internal growth" – a company sales measure that strips out the impact of pricing, M&A and foreign exchange – was 2.3%.
The Kit Kat and Nespresso maker cited a "challenging" trading environment in Asia and said consumer confidence in Europe "remains fragile", making "pricing hard to achieve".
Nestle did not provide figures for the third quarter but Sanford Bernstein analyst Andrew Wood suggested the company had seen a "sharp slowdown" in the three months from July to September.
"Overall the results were quite disappointing and surprising," Bernstein said. "Q3 organic growth was some way below our expectations and consensus. This was driven by exceptional weakness on RIG/volume, which was the lowest level seen since the depths of the recession in Q2 2009."
Nestle said it remained "confident" in its long term-prospects and it reiterated its forecast for sales to increase 5% on an organic basis in 2014.
On a reported basis, Nestle's revenues were down 3.1% to CHF66.2bn (US$70.3bn) during the first nine months of the year thanks to a 7.5% impact from currency fluctuations.
Shares in Nestle had fallen 1.79% to CHF65.75 per share today (16 Oct) at 08:40.
Click here for the results.