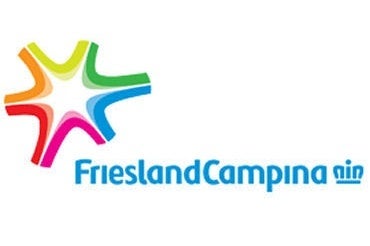 Dutch dairy giant Frieslandcampina has reported a fall in half-year profits, hit by a high milk price paid to its members, a strong euro and falling sales in Asia.
FrieslandCampina booked a 36.6% fall in net profit to EUR60m (US$79.1m) for the six months to the end of June. Operating profit dropped 37.1% to EUR102m.
The strength of the euro affected the translation of profits from FrieslandCampina's businesses overseas. The co-op quantified the impact on operating profit to be EUR59m.
However, FrieslandCampina also cited the high price of milk it had guaranteed to its members and weaker sales in markets including Indonesia and Vietnam. The company did point to growth in China.
"The combination of a strong euro, a high milk price, falling sales in a number of Asian markets and general political unrest all affected FrieslandCampina's results during the first six months of 2014. Despite these developments, higher sales prices led to a further growth in revenue. In the consumer market, infant nutrition, which is one of our strategic growth categories, performed especially strongly," CEO Cees 't Hart said.
Net revenue was up 3.5% at EUR5.71bn amid increased selling prices. Volumes dipped 1.4%.