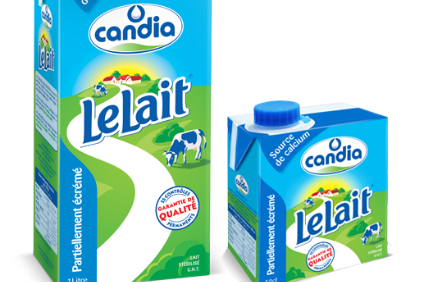 Algerian dairy firm Tchin Lait, a franchisee of France's Sodiaal group subsidiary Candia, has expanded production with the opening of a new UHT facility in the capital city of Algiers.
The new plant is designed to meet increased demand for UHT dairy products, the company said.
Tchin Lait signed a franchise agreement in 1999 to produce dairy products under the Candia label. Today, Tchin Lait said it is Algeria's market leader in the UHT dairy and UHT milk products category, with a market share of more than 75%.
Tchin Lait chairman Fawzi Berkati said the new facility, which includes four filling machines, meant the company was "well-placed to supply the Algerian market with UHT products in handy, small-format carton packs".
According to Tchin Lait, "the market for long-life milk products shows great promise in Algeria".
"At around 273 million litres, overall consumption was still low in 2015, but industry insiders expect significant annual growth of around 12% in the next few years," the company said. "A major reason for this is that with rising incomes and living standards in Algeria, the demand for quality products packaged for long life is also growing."