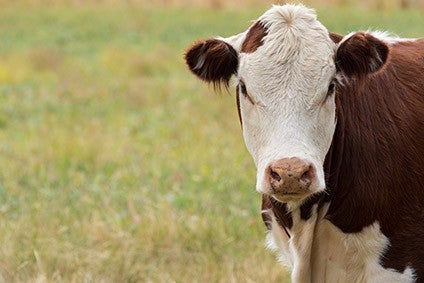 A new index launched by investor network FAIRR has identified 36 global meat and fish companies as "high risk" when it comes to health, environmental and social issues.
The gauge looks at farm animal investment risk and return (FAIRR) for the investment community and contains 60 worldwide firms valued at $300bn.
Collers' analysis has found a "large majority of meat, fish and dairy suppliers are failing to manage critical business risks such as greenhouse gas emissions and antibiotics risk".
The Coller FAIRR Protein Producer Index ranks its constituents as either low, medium or high risk. It "aims to raise awareness of the material impacts factory farming and poor animal welfare can have on investment portfolios, and works to help investors share knowledge and form collaborative engagements on these issues", according to a statement today (30 May) announcing the launch.
Companies listed as high risk – which include major suppliers to fast-food chains McDonald's and KFC – stretch across a wide geographical area and across several continents, including the Asia-Pacific region, Europe, and north and south America.
Among the firms falling into that ranking include: Brazil's JBS; Pilgrim's Pride of the US, which is majority-owned by JBS; South Africa's RCL Foods; COFCO Meat Holdings in China; Ukraine's MHP; Cherkizovo Group in Russia; France's LDC; Inghams Group in Australia; and NH Foods of Japan.
Nine companies are considered as low risk and include Norway's Marine Harvest, Fonterra in New Zealand, Marfrig Global Foods of Brazil and Hormel Foods in the US.
Overall, the analysis gathering found both shareholder value and public health are at risk, along with the Paris Agreement on climate change.
Jeremy Coller, founder of the FAIRR Initiative and chief investment officer of Coller Capital, said: "Investors need ESG [environmental, social and governance] data and transparency to make better investment decisions, yet this information is lacking in the meat, fish and dairy sector. This is the first index to help investors bridge that knowledge gap."
He added: "As mega-trends like climate change, antibiotic resistance and food technology radically reshape the way we produce and consume meat, fish and dairy, the Coller FAIRR index will help institutional capital identify both best in-class companies and potential stranded assets in the food sector."