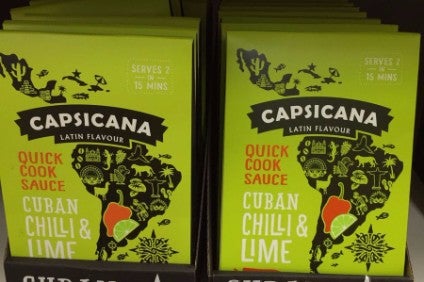 New Covent Garden Soup Co. and Little Dish co-founder John Stapleton has backed UK-based Latin American food business Capsicana, investing in the company as part of a crowdfunding campaign.
Stapleton, whose New Covent Garden Soup Co. was sold in 1997 for more than GBP20m (US$27m), is one of over 100 investors to have supported Capsicana's campaign to raise GBP300,000, which is now almost 50% funded.
Hertfordshire-based Capsicana was founded by Ben Jackson in 2009 and the company has created Latin American sauces, which are sold in Waitrose, Sainsbury's, Whole Foods and at independent stores throughout the UK. It plans to launch ten further products in 2018.
Stapleton, whose more recent venture, Little Dish, was sold for GBP17m in the summer, said: "I was thoroughly impressed by the quality of Capsicana's products and by Ben and his team. What they've achieved so far has been remarkable, and their future looks very bright. The market is worth GBP379m and I believe in the next few years Capsicana will emerge as the UK's premier Latin American food brand."
Capsicana's Jackson said: "John is a legend in the food industry. His support is a real testament to what we've achieved so far, and what's still to come. When I started Capsicana, selling from a market stall, I couldn't have dreamed we'd have someone of his calibre on board."