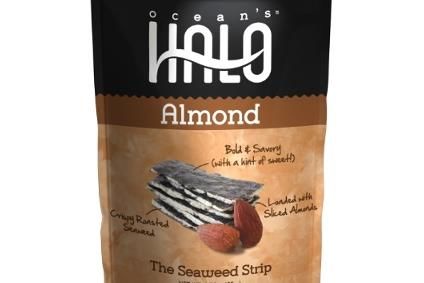 New Frontier Foods plans to open what the US company said is the first seaweed production plant in the country.
The facility will be located in southern California and open in the second quarter of this year. It will produce seaweed snacks for private label as well as under the Ocean's Halo brand.
"We've been embraced by the healthy snacking community during the past nine months with our sheeted snacks, and want to be sure we stay ahead of the curve and consistently offer our consumers new, innovative healthy seaweed snack options," CEO Robert Mock said. "The opening of the manufacturing facility in Q2 has not only provided tremendous advantages within our supply chain, but will also allow us to provide much faster and more cost-effective seaweed supply for US retailers in support of their branded and private-label products."
The company is also rolling out new Ocean's Halo products, including almond seaweed strips, sea salt, Texas BBQ and sriracha flavours.
The Ocean's Halo brand is sold at Whole Foods, Costco, Albertsons, Safeway & Vons, Starbucks, Mollie Stones and a variety of speciality markets, co-ops and restaurants in the US and overseas.