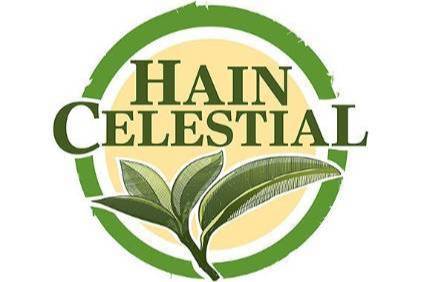 Mark Schiller, the new CEO of US food group Hain Celestial, has told analysts that "everything is on the table" as he looks to improve the company's fortunes.
The former Pinnacle Foods and PepsiCo executive started in his new role this week and was immediately presented with a disappointing set of Q1 (FY2019) results, with net sales down 5% to US$560.8m on a like-for-like basis and losses incurred in operating income ($24.1m), net income ($23.1m) and EBITDA ($5.9m).
But Schiller – whose appointment to replace company CEO and founder Irwin Simon was announced at the end of October – told analysts his experience at Pinnacle will stand him in good stead for the action he needs to take at Hain Celestial.
"I believe my strong operating background lends itself well to the challenges we face. For those who don't know me, I have many years of experience leading organisations across all key general management, operational, and commercial functions, particularly during my last several leadership roles at PepsiCo's Quaker Foods and Snacks division, and as chief commercial officer of Pinnacle Foods," he said.
"When I joined Pinnacle, it faced very similar challenges to what we are facing at Hain in the United States. While our portfolio at Hain competes in more on-trend categories with better growth prospects, we have a similar need to reinvigorate and differentiate our brands with world class marketing and innovation. We need to manage complexity and drive out costs. We need to expand our distribution, deliver smart pricing, and improve efficiency. In short, I've faced these challenges before and have successfully help lead transformation and operational improvements in these areas."
Hain, an organic and natural foods specialist with brands such as Earth's Best baby food and Terra snacks, has already introduced a global cost-reduction plan in the shape of Project Terra, which it predicts will achieve cost savings of between $90m and $115m in fiscal 2019.
In June it announced it was closing a New Covent Garden Soup Co. facility in the UK.
Schiller said: "I'm eager to accelerate our marketing and innovation efforts, execute Project Terra and refine our processes to ensure consistent and reliable earnings growth."
Pressed by analysts, he added: "Clearly there's an opportunity for simplification, and that's one of the things that we're addressing with Project Terra. Both in terms of looking at the portfolio and how to prioritise resources against the portfolio, but also in terms of managing all of the complexity of having so many brands.
"So, as an example, we've got over 100 co-packers on this business. We've got to figure out how to simplify that. So, I'd say a general theme would be around simplification. I think a second theme would be around process, do we have the right systems and processes to deliver consistent, reliable, repeatable performance? And what can we bring to the party with regard to that?"
Schiller added: "What I would say at this point is everything's on the table. So, I haven't drawn any conclusions around structure at this point either. I think what I'm doing right now is a thorough assessment of where we are, what's working, what's not working. Where do we have a strong foundation to build from and where do we need to pivot? And that includes anything and everything in the P&L."