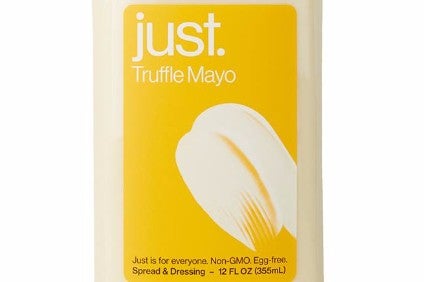 US-based Hampton Creek, best known for its lab-produced alternative protein products, has announced new funding partners.
The vegan company behind products such as Just Mayonnaise and the newly launched Just Scramble, has revealed Radicle Impact and Blue Horizon, two firms that invest in "systemic social and environmental impact", will be investing in the business alongside other "mission-driven" investors.
The amount they plan to invest is undisclosed.
Hampton Creek co-founder and CEO John Tetrick said: "Our vision requires global partnerships across disciplines and we're grateful to have our new investors join Mitsui, Temasek, Founders Fund, Horizons, and other long-term partners in achieving our mission to build a world where everyone has the chance to eat well."
Tetrick said the capital that will be used to scale Just Scramble, among other uses.
Dan Skaff, managing partner of Radicle Impact, said: "We're pleased to have the opportunity to continue our long-standing support of Hampton Creek's mission. We appreciate the team's work endeavouring to build a healthier food system and environmental resilience through innovative, plant-based protein solutions."
In the last four years, Hampton Creek has grown from zero to 100,000 points of distribution.