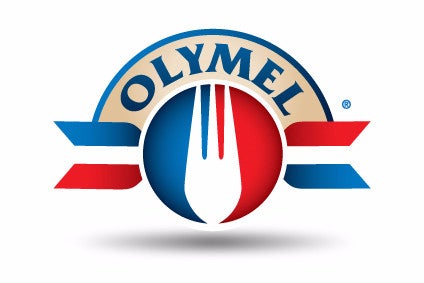 Canadian pork group Olymel has announced a further round of investment – in the expansion and modernisation of its pork processing facility in St-Henri-de-Lévis in Quebec's South Shore district.
The CAD11m (US$8.4m) investment "is intended to introduce new equipment at the plant that will increase efficiency and boost production volume from 40 million to almost 60 million kilogrammes annually", Olymel said.
The St-Henri-de-Lévis plant produces smoked sausages and emulsions such as Bologna, pepperoni, salami, mock chicken, smoked ham and other products.
Olymel said the expansion project, which is expected to start next week, will see the existing production building extended by 3,000 sq ft, taking the total area of the plant to 170,000 sq ft. "The expansion and redevelopment work includes the addition of a smoker, chillers and production and packaging equipment to expand production of smoked products such as hams," Olymel said. More than 30 additional jobs are expected to be created as a result.
Olymel president and CEO Réjean Nadeau said: "Olymel continues to invest in modernising and developing operations at its processing facilities in order to better meet the needs of customers and markets." Nadeau said the investment "is part of our commitment to remain a leader in our industry in Quebec and Canada, and to improve our competitive edge".
Nadeau said the company has invested more than CAD250m since 2015 to achieve growth goals in both its pork and poultry sectors.
In June, Olymel said it planned to invest more than CAD25m to expand its hog slaughterhouse and butchering facility at St-Esprit in the Lanaudiere region of central Quebec.
Last month, the company said it would end ham deboning operations at its plant in Saint-Hyacinthe, south-western Quebec, by September 2017 with the loss of 340 jobs.
Meanwhile, Olymel and fellow Canadian pork processor Groupe Robitaille announced plans to invest CAD80m to expand their jointly-owned Aliments Lucyporc hog slaughtering, butchering and processing facility in Yamachiche, Quebec. The move is part of joint plans to capture new business in Canada and Asia.