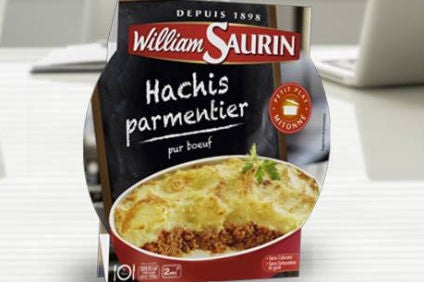 A pool of banks led by Rothschild has been commissioned to find a new owner for the embattled French food industry holdings group, Financière Turenne Lafayette, the owner of brands including William Saurin ready meals and Madrange meats, a source told just-food today.
Last month, the preliminary findings of an audit revealed evidence of the falsification of FTL's accounts over a prolonged period and debts in the region of EUR350m.
The audit sent alarm bells ringing over the future of the group, which operates 21 production plants and employs 3,200 staff. The audit is still on-going.
"The favoured solution is for an en bloc takeover of FTL rather than for the group being dismantled part by part," the source said.
Before Christmas, FTL obtained emergency financial aid of close to EUR70m from several banks and the French state.
"This (aid) enables the group to pay its suppliers and employee wages over the coming year, the time to find a new owner," the source explained.
FTL's new president, Eric Le Gouvello, who was appointed following the death of the group's founder and sole shareholder, Monique Piffaut in November, is drawing up a rescue and development strategy for the group that is likely to be finalised by early March, the source added.