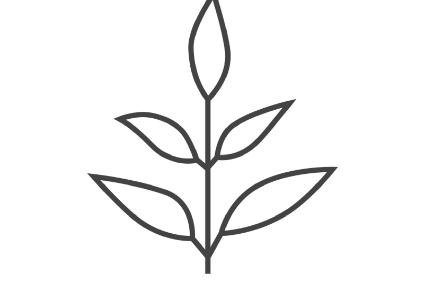 The Livekindly Co. has been established as a new business venture in the plant-based category by a group of food industry executives with a number of acquisitions already under its belt.
Headquartered in the US state of Delaware, Livekindly Co. counts Zurich-based private-equity firm Blue Horizon as its principal shareholder, a spokesperson told just-food.
The founders have raised US$200m in an initial funding round, which will be used for "further acquisitions, scaling the current plant-based food portfolio of brands, and investments to rapidly increase the plant-based food industry capacity", the spokesperson said, adding that Livekindly's management are mostly based in Switzerland.
Livekindly has already made three acquisitions in the plant-based food space since it was launched on 11 March, although no financial details have been disclosed: The Fry Family Foods Co. in South Africa, LikeMeat in Germany, and Puris Holdings in Minneapolis, Minnesota state, although the latter is in the form of a stake rather than an outright purchase.
The spokesperson said the company is also partnering with poultry firm PHW Group in Europe and RCL Foods in South Africa "who are committed to embracing plant-based options".
Livekindly is led by Kees Kruythoff as chairman and chief executive, who was formerly at Anglo-Dutch consumer goods giant Unilever, holding the position of North America president for home care.
Its founders include Roger Lienhard, who sits on the board of directors and is also the founder of Blue Horizon. And Jodi Monelle, the CEO and founder of Canada-based Livekindly Media, which has now become part of the overall business.
Former Unilever man Mick Van Ettinger is the company's chief marketing officer, while Aldo Uva, who has previously worked at Nestle and Ferrero, is the chief operating officer and head of research and development.
Lienhard commented in a statement announcing the company's launch: "With Livekindly Co. we can drive the transformation of the global food industry. Our team has developed a new formula for success with which we bring innovation experience, resources and economies of scale in the whole plant-based poultry meat value chain.
"It started with like-minded founders bringing together a vision for a smarter, sustainable living share, and to allow the food industry to better adjust to changing values of the consumer – in particular the areas of climate change, animal welfare and human health."
Founded in 1991 by husband and wife team Wally and Debbie Fry, The Fry Family Foods Co. produces plant-based products such as snacks, burgers, sausages, nuggets and seafood.
Wally Fry said in a separate statement: "We are all really excited about this venture and we see it as a coming together of like-minded brands to create a movement for change. The family is still very involved in the business, and we will continue to create our award-winning products that our consumers know and love."
Founded in 2013, LikeMeat is located in Dusseldorf and produces a range of plant-based ready meals. Puris is a manufacturer of plant-based ingredients.
CEO Kruythoff said: "Unlike any other company in this space, Livekindly Co. is creating a movement that will drive impact at scale and at speed. We are starting with one of the world's most-consumed meats – chicken – by providing outstanding, tasty, plant-based foods that are more sustainable and environmentally friendly."