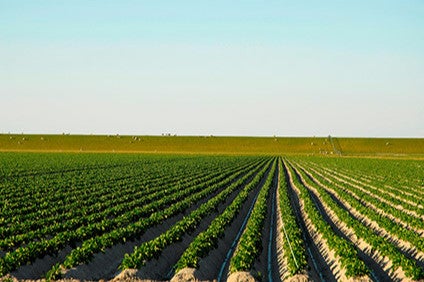 The global food industry is ripe for a "transformation" that will be driven by investments in food start-ups that use plant-based products, according to a co-founder of the Los Angeles-based venture capital firm Powerplant Ventures.
Powerplant co-founder Mark Rampolla said a new US$42m fund just closed by the firm aims to support the plant-centric food revolution.
Rampolla, who is also the CEO and founder of coconut beverage brand Zico, said Powerplant is stepping up its mission to "reform the multi-trillion-dollar global food industry, by funding the plant-based food companies that are changing the world by providing better nutrition delivered in more sustainable and ethical ways".
Rampolla claimed Powerplant, which was launched in 2015, "will impact the future by deploying capital in meaningful opportunities with new category leaders and food disruptors".
Powerplant has said it aims to "capitalise on the massive shift in the way the planet grows, processes, distributes, and consumes food".
The company said: "Thinking beyond the bottom line, Powerplant Ventures aims to partner with entrepreneurs who use their business to make a positive impact and make plant-based products more convenient and enjoyable for consumers. With the fund closing, the team will play an integral role in the strategy, branding, team building, and operations for tomorrow's leaders in the food and beverage industry."
Powerplant Ventures' portfolio includes investments in "innovative better-for-you brands" such as the fledgling eggless mayo maker Hampton Creek and US-based online gluten-free and non-gmo foods retailer Thrive Market.
In addition to Rampolla, other founding partners include Kevin Boylan and T K Pillan, co-founders of Veggie Grill , the largest vegetarian restaurant chain in the US and Dan Beldy, the former MD of Steamboat Ventures , Disney 's venture capital arm.
Powerplant said: "These combined networks and operating experiences in plant-based innovation, natural foods distribution and venture funding provide Powerplant Ventures with the unique ability to identify, attract, and advance a portfolio of emerging companies across the intersection of both food and technology."