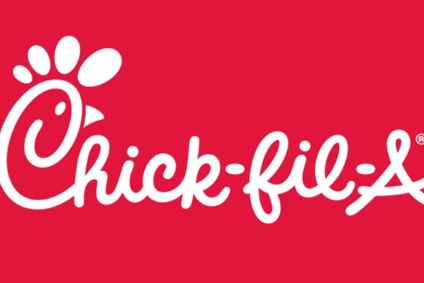 Major US poultry businesses are facing another legal suit alleging they engaged in price-fixing, this one from chicken restaurant chain Chick-fil-A.
In a case filed on Friday (4 December) in a US District Court in Chicago, Chick-fil-A alleged that suppliers including Tyson Foods, Pilgrim's Pride, Perdue Farms and Sanderson Farms coordinated to set prices artificially high.
The Atlanta-headquartered chain said it "purchased billions of dollars worth of broiler chicken" at prices that were "artificially inflated."
The complaint said the poultry companies communicated through phone calls and text messages to share confidential bidding and pricing information with one another.
In a statement sent to just-food, Tyson said: "Follow-on complaints like these are common in antitrust litigation. Such complaints do not change our position that the claims are unfounded. We will continue to vigorously defend our company."
Sanderson Farms told just-food it does not comment on pending litigation.
This publication is awaiting a response from Pilgrim's Pride and Perdue Farms.
The Chick-fil-A allegations are the latest in a series of price-fixing complaints against US poultry heavyweights.
In October, Pilgrim's Pride entered into a plea agreement with the US Department of Justice (DoJ) Antitrust Division in relation to an investigation into broiler chicken price-fixing.
Pilgrim's, majority-owned by Brazilian meat giant JBS, agreed to a fine of US$110.5m for "restraint of competition that affected three contracts for the sale of chicken products to one customer in the United States".
In the same month, the DoJ indicted six individuals in its ongoing investigation into broiler chicken price-fixing.
And in September, US chicken giants were accused of price-fixing in a legal claim filed in Chicago by food business Bob Evans Farms, a subsidiary of Post Holdings, as well as retailers Fresh Market and Wawa.
In June, Tyson Foods said it was cooperating with a DoJ investigation into price-fixing in the poultry industry in return for leniency.