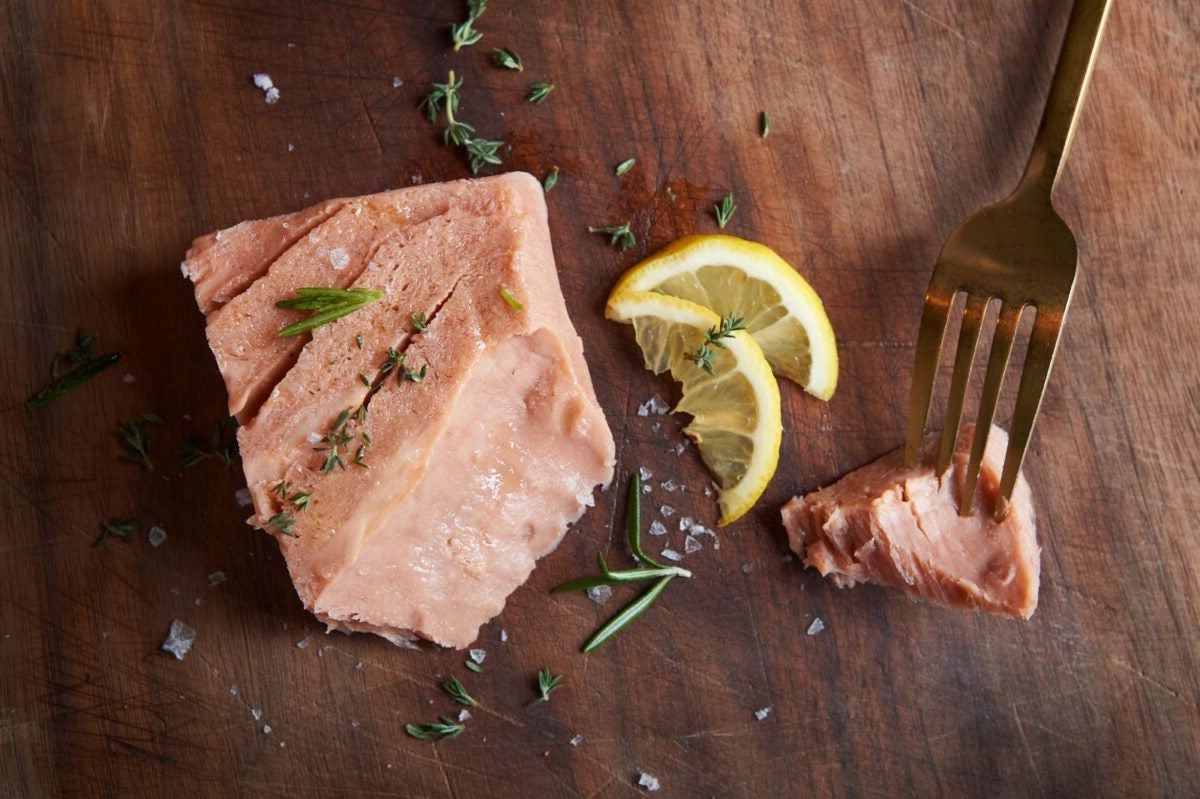 New School Foods, a Canada-based seafood-alternative company, has raised US$12m in funding.
The Toronto-based firm claims its muscle fibre and scaffolding technology helps it create plant-based products that emulate conventional seafood.
The company is going to use the funds to build a pilot facility and scale up its scaffolding technology, and expand the team of food scientists.
The investors include Lever VC, Blue Horizon, Hatch, Good Startup, Alwyn Capital, Joyance Partners, and Protein Industry Canada.
New School Foods invested in academic R&D projects working with food science universities for three years and said it identified a scalable platform that delivers "a number of firsts" for the meat alternative industry.
The company claims to have reciprocated the texture, length, strength, and mouthfeel of the muscle fibre from plants. Part of the invention is that vegan meat is usually precooked by production but the company says its technology can create a filet that resembles raw salmon, which transforms like fish upon cooking.
As plant-based chicken nuggets, sausages and burgers have already gained popularity, the alternative protein market at large has yet to tackle an opportunity: whole cuts. Further deconstructed versions, such as ground beef, have been available for some time now, but there is a demand from customers for whole-cut analogues.
But they come with a host of complex challenges like texture, connective tissue, muscle fibres, and other macrostructures that exist in animal proteins.
The company says the difference between its methodology and established production methods like high-moisture extrusion is the old methodology uses high temperatures that pre-cook the food and denature the proteins. New School Foods' technology uses a series of cold-based processes.
"The next frontier of meat alternatives is whole cuts, and from day one we understood that New School Foods needed to solve two heavily connected issues: the quality of the meat alternatives in-market, and the limited toolkit our industry uses to produce them," CEO Chris Bryson said. "What's generally available for consumers now are rubbery, ground, pre-cooked products that will not convince the average customer to change their lifelong habits."
New School Foods is also announcing the launch of a chef-only pilot program as they expect to launch their salmon alternative in numerous restaurants across North America in 2023.
"We invested in New School Foods because they recognized that the existing production technologies in the plant-based meat industry are insufficient for creating a whole-cut product that consumers genuinely want to eat," said Nick Cooney, general partner at Lever VC, said.
Patience – and innovation – needed as US plant-based meat market slows