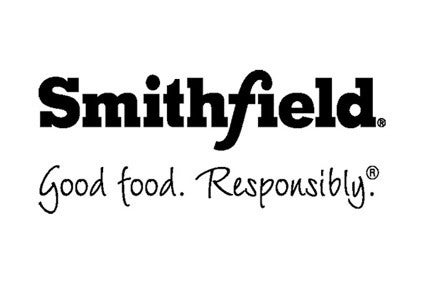 Smithfield Foods is introducing seven new products in the US aimed at encouraging consumers "to explore the latest in cooking trends and flavour innovation".
Smithfield, which is owned by China-based meat processor the WH Group, said the new line in time for the autumn season builds on the popularity of a rise in slow cooker cooking, "all bacon everything and holiday entertaining".
Smithfield is introducing two Marinated Pork Roasts. Smithfield Sweet & Smoky Pork Roast "satisfies consumers' ongoing love affair with all things barbecue, making for perfect pulled pork for sandwiches and sliders", while Smithfield Homestyle Pork Roast "appeals to consumers young and old who turn to slow cookers for classic comfort food".
The new Smithfield Boneless Pork Shoulder Carnitas, available in both non-seasoned and pre-seasoned varieties, aim to satisfy what the company said is an increasing appetite for authentic Mexican and Latin-inspired cuisine.
Smithfield Boneless Pork Shoulder Non-Seasoned Carnitas "allow consumers to add their own combination of seasonings to create a flavourful dish any day of the week", the company said. Meanwhile, the new Smithfield Hardwood Smoked Bacon & Cracked Black Pepper Marinated Fresh Pork Tenderloin "capitalises on the ongoing bacon craze".
The new line is completed by Smithfield Brown Sugar & Bourbon Bacon, which comes in resealable 22 oz stack packaging, and Smithfield Salted Caramel Spiral Sliced Ham.
"As consumers' tastes and lifestyles change, we at Smithfield want to provide products that meet their ever-changing needs," said Mike Merritt, senior director of brand marketing for Smithfield Foods. "We're excited to release these new products and help be a part of consumers' meal times all throughout the day."
WH Group said last month that it saw sales and profits rise in the first half of its financial year, with earnings from its fresh pork arm rising rapidly.