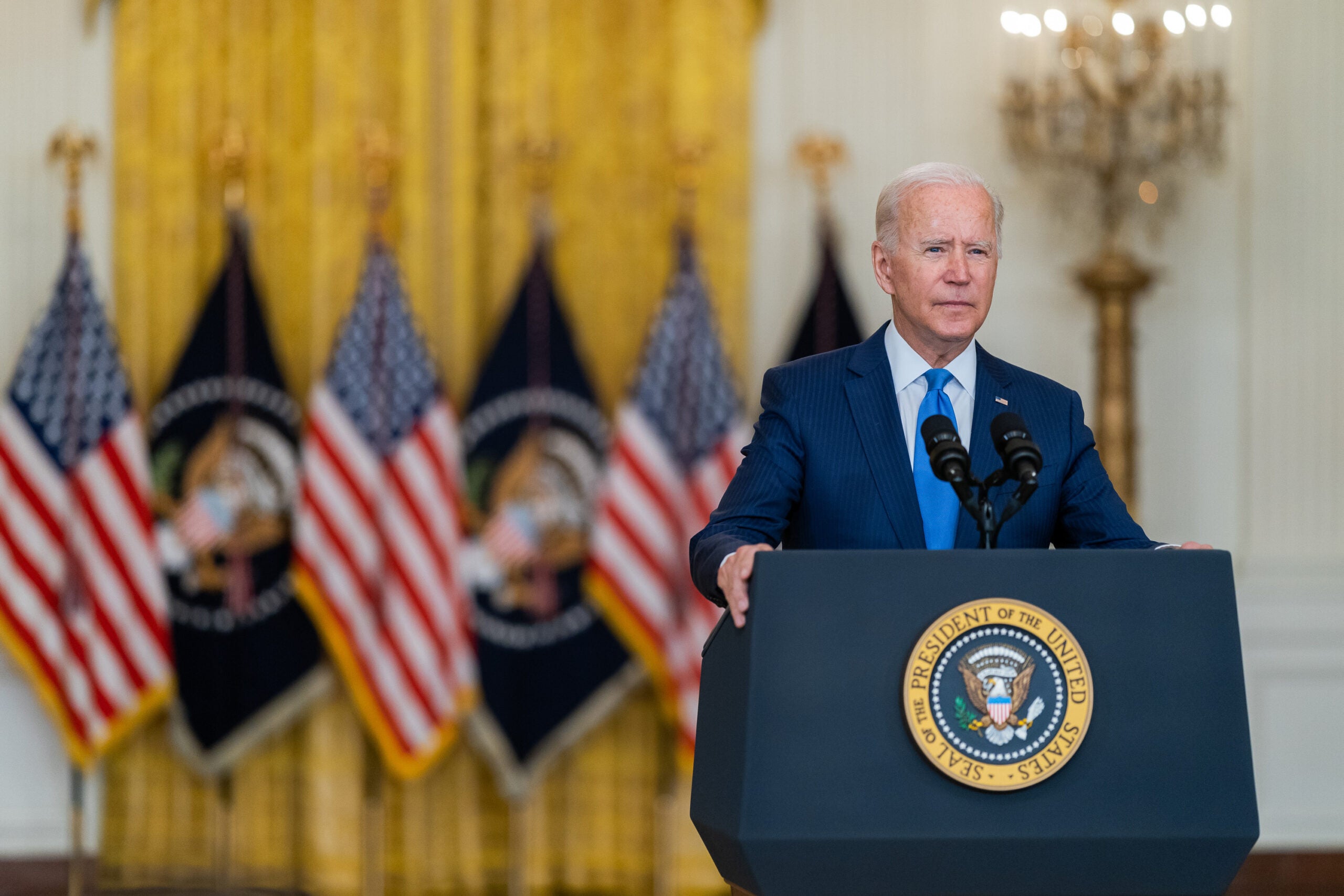 President Biden is seeking to reduce diet-related diseases in the US with a plan to develop a front-of-pack labelling system as part of a new national food strategy.
Embedded within the five key objectives of the National Strategy on Hunger, Nutrition and Health, is a goal to reduce sodium and salt consumption with longer-term voluntary targets for the food manufacturing industry. The Government will work with the Food and Drug Administration (FDA) to devise a front-of-pack (FOP) scheme that will "empower" consumers to make healthy choices, especially for lesser-informed shoppers.
"FOP labelling systems – such as star ratings or traffic-light schemes – can promote equitable access to nutrition information and healthier choices and could also prompt industry to reformulate foods to be healthier," the White House said.
"[The] FDA will conduct research and propose developing a standardised FOP labelling system for food packages to help consumers, particularly those with lower nutrition literacy, quickly and easily identify foods that are part of a healthy eating pattern."
Efforts will be taken to ensure foods labelled as healthy are backed by nutritional science and align with the Dietary Guidelines for Americans compiled by the United States Department of Agriculture (USDA).
The FDA will "propose updating the nutrition standards for when companies use the 'healthy' claim on their products and develop a symbol companies may use to depict the 'healthy' claim on food packages", the Government said.
US industry body the Consumer Brands Association, has welcomed the new strategy, but emphasised the need not to "hurt" consumers currently grappling with higher food prices.
"As the administration proceeds, we urge against implementing policies that may inadvertently hurt consumers, especially in the volatile economic environment that has caused a spike in the cost to manufacture grocery products," the Washington-based body, which made recommendations in the proposals, said in a statement.
"Focusing on incentive-based and voluntary initiatives, such as voluntary interpretive front-of-pack labelling schemes that are fully backed by extensive research, has the potential to positively affect our shared hunger, nutrition and health policy goals."
Nutrition information through online shopping was identified as lacking, with a proposal to gauge feedback from consumers.
"FDA will publish a request for information to gather public input regarding industry practices, technology, and current challenges to inform guidance for the food industry on nutrition, ingredient, and allergen information that should be available for groceries sold online," the White House said.
And the US government is encouraging food manufacturers to step up efforts to make lower sodium and salt varieties more accessible.
"The food industry should increase the availability of, and access to foods, that are low in sodium and added sugars – including foods meeting or exceeding FDA's voluntary sodium reduction targets – and high in whole grains, particularly for the K-12 market," it said, referring to the five-to-18 age bracket.
Improving food access and affordability was another of the five strategy pillars, including "increasing access to free and nourishing school meals" and expanding the Summer Electronic Benefits Transfer scheme – a vocational programme aimed at avoiding hunger. And to improve the Supplemental Nutrition Assistance Program for "underserved populations".
Food security is also part of the policy, which will entail: "Enhancing nutrition and food-security research, including by bolstering funding to improve metrics, data collection, and research to inform nutrition and food security policy, particularly on issues of equity and access; and implementing a vision for advancing nutrition science."
Supporting physical activity is the remaining pillar to promote healthy lifestyles, with a focus on investing in, and encouraging people, to visit parks and other outdoor spaces.
The Washington-based National Confectioners Association (NCA), which represents manufacturers such as Ferrero and Mondelez International and which also made strategy proposals, welcomed the policy too, but with a caveat to protect small- and medium-sized enterprises.
"NCA advocates for an environment that enables these candy makers to thrive and works to ensure that chocolate, candy, gum and mints are celebrated for their contributions to culture, society, the economy and everyday moments of joy," the trade body said.
In a statement signed off by president and CEO John Downs, the NCA said it particularly applauded the "empowering" consumers component of the strategy.
"It aligns with our industrywide efforts to help consumers make informed choices. Food industry innovation and proactive action play a key role in improving the overall food supply and increasing choices for consumers. Our industry is committed to providing consumers with information, options, and support to help them manage their sugar and calorie intake."
While beverages are not directly part of the new strategy, the White House noted it will encourage "federal facilities" to provide more healthy food and drink options, and take measures to address the marketing of "unhealthy" products.
"State, local, and territory governments should adopt federal foodservice guidelines in their municipal buildings and advance measures to prohibit coupons or sales of unhealthy foods and beverages," it said.
In so doing, the policy aims to "promote fruits, vegetables, whole grains, low-fat dairy, and low-sodium options [and] increase the availability of healthy beverage choices as well as plant-based options".