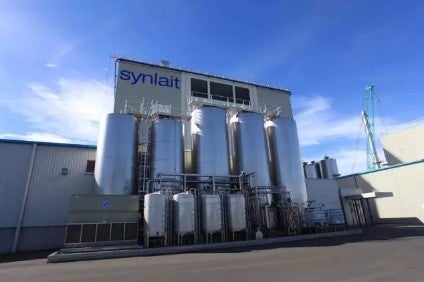 New Zealand infant formula business Synlait Milk is to set up a research and development centre in the country.
The site at Palmerston North, in New Zealand's North Island, will be used to build further expertise and capability in food technology research and commercialisation.
Synlait is partnering with Massey University and FoodPILOT, one of the New Zealand Food Innovation Network's four hubs, on the project. The research and development centre will concentrate on new product development, process technology and packaging. Initially, the centre will employ food technologists and engineers.
John Penno, Synlait's managing director and CEO, said: "Our goal is to become more profitable and diversified. Investing in our own research and development centre is an opportunity to explore new and unique ways to make the most from milk.
"We will be developing intellectual property across our value chain, which aims to maximise value at every step, beginning behind the farm gate all the way through to providing market access for our customers."
"We are serious about growing our research and category development capability and plan to double our investment over the next two years."
Penno said the company's commitment to the project this financial year will be around NZD7m (US$5m).
Synlait hopes its researchers will help it launch new high-returning dairy categories, bring new product options to market and contribute to improved product quality.
FoodPILOT is said to offer the largest collection of pilot-scale food processing equipment in the southern hemisphere. It is also a part of FoodHQ, the food and beverage industry's gateway to more than 2,200 scientists from eight research and innovation organisations in New Zealand.
Massey University's Palmerston North campus is home to its School of Food and Nutrition, School of Engineering and Advanced Technology, Institute of Veterinary, Animal and Biomedical Sciences and Institute of Fundamental Sciences.