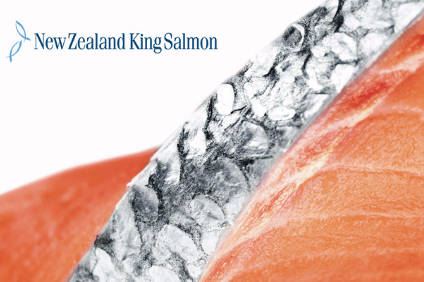 New Zealand's King Salmon is to launch an initial public offering of shares and list the company domestically and Australia.
King Salmon, the company behind the Ora King, Regal and Southern Ocean and New Zealand King Salmon brands, said the move aims to raise an initial NZD30m (US$21.8m).
The proceeds will be used to fund future investment and working capital, repay debt and to enable one of King Salmon's investors, New Zealand Direct Capital, to sell all or some of its 42% stake in the company.
The proceeds will also be used to develop a "new sea farm infrastructure" and upgrade several processing facilities. In addition, the IPO will provide capital for future business growth and working capital associated with the volume from the new sea farms, King Salmon said.
A product disclosure statement is expected to be issued this month and King Salmon said expects its shares to be quoted on the NZX main board and ASX in mid-October.
Malaysian family-owned investment firm, the Oregon Group, owns 51% of King Salmon. It has been a shareholder in the company since 1996. Following the proposed offer, Oregon will retain a stake of approximately 40%. The sale of Direct Capital shares will exclude those held on behalf of King Salmon directors John Ryder and Mark Hutton, the company said. The remaining 7% of shares in King Salmon are held by directors and current and former senior management.
King Salmon describes itself as "the world's largest aqu culture producer of the premium king salmon species". The company said it has been growing and selling salmon for more than 30 years.
The company harvests and processes more than 6,000 tonnes of king salmon every year across its production facilities in the Marlborough Sounds, Nelson, Golden Bay and Canterbury. Three new sea farms, for which the company received consents to establish in late 2014, will enable it to boost volume by around 50% in the next five years "and to approximately double existing production over time".
"New Zealand King Salmon has a well-established domestic market presence and share, as well as a history of successfully selling its products in offshore markets including Australia, North America, Japan, Asia (ex-Japan), Europe and others," the company said. "King salmon is generally regarded as the premium salmon species in terms of taste and nutritional quality, possessing superior colour, fat and Omega-3 oil content, fillet size and desirable texture characteristics."
The company's premium Ora King brand, launched in 2012, "attracts a premium price compared to other fresh farmed salmon and is served by top chefs in leading restaurants across the globe, retaining its branding all the way to the final consumer via the menu".
The company said its "premium domestic retail brand, Regal, is the most widely recognised chilled smoked salmon brand in New Zealand, with 84% product awareness and more than 40% market share, and is supported by Southern Ocean, a family value-oriented brand".
In the financial year ended 30 June, King Salmon booked sales of NZD114.1m, a 16% increase over the NZD98.3m reported in the previous year. The company said sales were largely driven by sales to the North American market.
EBITDA was NZD13.8m, compared to NZD12.4m generated in the previous financial year.