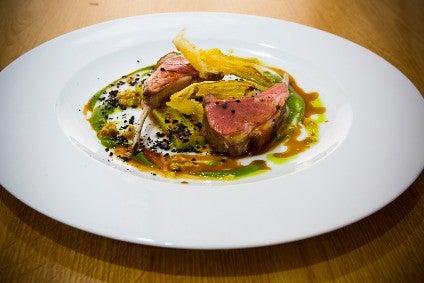 New Zealand farmer-owned meat cooperative Alliance Group has entered a supply agreement with UK-based Classic Fine Foods.
The deal will see London-based Classic Fine Foods distribute Alliance's Pure South range of lamb and venison to high-end restaurants, hotels, department stores, and gourmet food outlets in southern England and the Midlands, according to a statement.
Pure South has recently launched its Te Mana lamb, a 21-day aged, free-range and grass-fed premium lamb bred in New Zealand, and its Silere Alpine Merino lamb. Both are GMO-free and raised without antibiotics.
Te Mana is described as having "intramuscular fat, with marbling on a micro-scale, never seen before in lamb".
Donna Smith, the UK and Europe sales director for Alliance, said: "We are delighted to partner with Classic Fine Foods. With their strong position in the premium-food market, they are a trusted brand to deliver innovative and artisan products into fine-dining establishments."
Classic Fine Foods said it is in the process of expanding its courier network so it can offer a 48-hour delivery service.
The company's sales director Emma Aiton added: "We look forward to an exciting future working alongside a world-class red meat supplier such as Pure South and Alliance. Together we are building a partnership that chefs can rely on for top quality, specialist knowledge and flexibility."
Alliance generates a turnover of NZD1.5bn (US$1.01bn) and exports to more than 65 countries. Its meat offerings also include beef, which is not part of the deal with Classic Fine Foods.