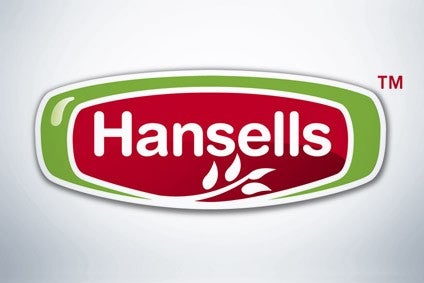 Hansells Food Group, the New Zealand-based manufacturer, is reportedly set to be taken over by one of the country's richest businessmen.
Reports in New Zealand have said billionaire Graeme Hart has made an offer to buy Hansells, which owns brands including Alfa One cooking oil and Aunt Betty's puddings.
Hart and his son Harry are reported to have signed a conditional contract to acquire Hansells, which went into receivership in 2015 before being taken over by Thai tycoon Varapong Supachok.
In the year to March 2017, the most recent period for which annual accounts are available, Hansells generated a NZD6.8m (US$4.7m) loss, narrowing from NZD9.4m and NZD8.6m, respectively, in the preceding two years.
In September, just-food reported how auditors for Hansells had questioned the viability of the loss-making firm as the company's liabilities continued to exceed its assets.
Auditors BDO Auckland noted Hansells had total current liabilities of NZD59.4m compared to NZD25m in assets.
The company, which was previously Old Fashioned Foods, posted revenue of almost NZD104m, down 15% from a year earlier. Its operating loss narrowed to NZD2.7m from NZD3.4m.