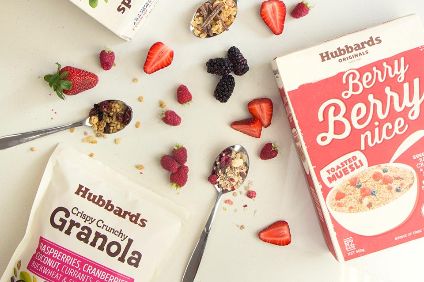 Graeme Hart, reputed to be New Zealand's richest man, and his son Harry, have reportedly added to their purchase of Hansells Food Group with the acquisition of two more assets.
Media reports in New Zealand say the Harts' Walter & Wild group have snapped up local cereal maker Hubbard Foods and bought Gregg's sauce unit.
Financial details have not been disclosed.
"The bringing together of Hubbards, Hansells and Gregg's Sauces under Walter & Wild combines some of New Zealand's best-known food brands into a food manufacturing powerhouse. We now have a significant brand portfolio reaching consumers from breakfast to dessert," Harry Hart said in a statement, according to The New Zealand Herald.
Hart said his immediate focus is integrating the businesses.
The local news website Scoop.co.nz said the Gregg's sauce assets became available as a required disposal for New Zealand's Commerce Commission to approve the sale of Cerebos Gregg's to Kraft Heinz.
The New Zealand Herald newspaper quotes Hubbard Foods founder Dick Hubbard as saying: "After making the equivalent of three billion bowls of muesli and cereals over 30 years, it is time to hand over the reins to a younger generation. In selecting a buyer, it was important that Hubbards remained in New Zealand ownership. I'm very pleased to have achieved that goal. Harry and his team have the energy and enthusiasm to take Hubbards forward."
Brands in the Walter & Wild portfolio will include Aunt Betty's, Hansells, Hubbards cereals and Gregg's table sauces.