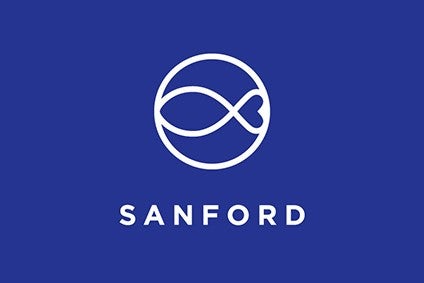 New Zealand seafood business Sanford plans to close its fish processing facility in the coastal city of Tauranga partly as a result of the coronavirus pandemic.
The proposed decision, which could see 65 of the 77 staff lose their jobs, was put down to two factors: "The impact of Covid-19 has meant Sanford is processing less fish caught by other companies, which has seen processing volumes for its North Island sites drop significantly; and secondly, the buildings at the plant do not meet new seismic strength requirements."
Sanford said in a statement it is consulting with workers to minimise the number who are affected by the decision.
Chief executive Volker Kuntzsch said: "The intention is for some operations in Tauranga to continue. We would continue to unload seafood at the Tauranga site under the proposed arrangements and we plan to retain a number of staff in that area. We are entering a period of consultation with our team and we will not know the final configurations until that process is complete.
"Tauranga has been an important base of operations for Sanford and we have enjoyed being part of the community there. It is very unfortunate that circumstances have pushed us down this path."
Chief operating officer Clement Chia added that the business would have no choice but to close the plant even if volumes returned to pre-crisis levels because of the seismic issue.
"Until very recently we had been planning a strong future for our Tauranga team," Chia said. "We had installed a second processing line at the end of last year, but in 2020 our fish processing arrangements were not only hit by the impact of Covid-19 but we received the results of engineering reports showing that the site was not viable in the long term. We would have needed to rebuild or move out within three years. The pandemic has unfortunately moved up that timeline."
Sanford said it has 11 facilities spread across New Zealand and all have completed seismic surveys following the Christchurch and Kaikoura earthquakes. Most of them will "require some remedial work" but the company has no plans to close any other sites.
However, CEO Kuntzsch added that in the longer term, Sanford plans to replace its plant in Auckland "with a brand new facility to add further capability to widen the range of its seafood offerings".
Sanford's largest shareholder is Canada's Amalgamated Dairies with a 12% stake, while Japan's Maruha Nichiro is also an investor with a 4.8% holding. In 2019, the seafood processor reported sales of NZD558m (US$371.4m), and net profit after tax of NZD41.7m.