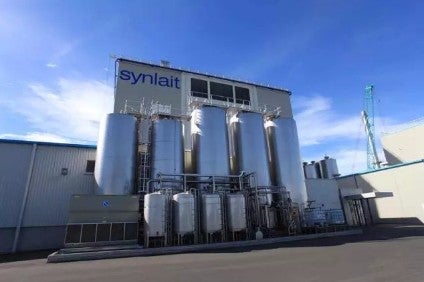 Synlait Milk, the New Zealand business best known for co-packing infant formula, will enter the fresh milk market in early 2019 by partnering with retailer Foodstuffs South Island.
The company said it will invest about NZD125m (US$87.2m) in a liquid dairy packaging plant.
Synlait will become Foodstuffs South Island's exclusive supplier of its private-label fresh milk and cream under the supply agreement.
Fresh milk and cream from Synlait will be packaged in the retailer's Value and Pams own-label lines, which are available across the grocer's New World, Pak'nSave, Four Square and On The Spot stores.
The investment "establishes a platform for Synlait to pursue a range of dairy-based products for domestic and export markets in the future," it said.
The new facility will have a minimum annual capacity of 110m litres and be capable of producing pasteurised milk and cream for domestic use, extended shelf life dairy products, long-life milk and cream for export, ready-to-drink liquid infant formula and toddlers milks and other blended dairy-based beverage products.
Steve Anderson, CEO of Foodstuffs South Island, said "in time, we are looking forward to collaborating with Synlait to create a range of new and innovative dairy-based products that our customers will enjoy".