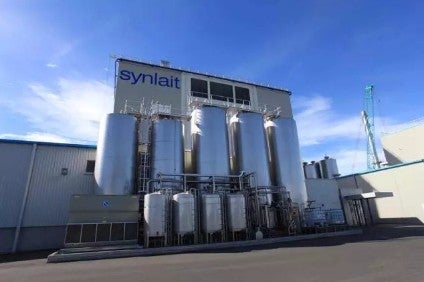 Synlait Milk, the New Zealand business best known for co-packing infant formula, has renewed a supply arrangement with its largest shareholder, China's Bright Dairy.
The firms have announced a new five year supply agreement for packaged infant formula.
Synlait said the agreement provides certainty around production volumes for both parties and builds on previous supply arrangements put in place since the relationship began in 2011.
"This new agreement is a positive step in our long standing partnership and we're looking forward to playing a key role in the future success of Bright Dairy's infant formula business," said Synlait's John Penno.
The agreement includes a commitment from both parties to prescribed production volumes each year for Bright Dairy's Pure Canterbury infant formula brand.
The Pure Canterbury range of infant formula is Bright Dairy's flagship infant nutrition brand and was launched in 2011. It is sold throughout China in both online and traditional channels.
This agreement will underpin Synlait's application to register Pure Canterbury with the China Food and Drug Administration (CFDA).
Overall, the agreement targets a fourfold increase from current volumes over the five-year term.
Bright Dairy has a 39.4% stake in Synlait.
In December Synlait announced it was entering the fresh milk market.