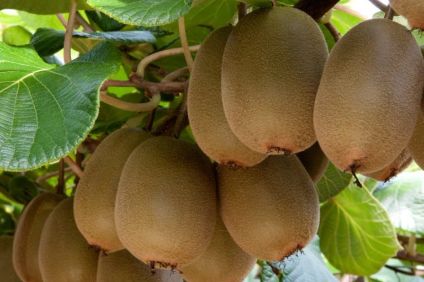 New Zealand fruit business T&G has finalised its second asset sale in less than a month, selling its Kerikeri-based kiwifruit orchards, packhouse facilities and assets to local peer Seeka for approximately NZD40m (US$28.8m).
It follows the transaction last month which saw T&G sell its processed food subsidiary ENZAFoods New Zealand to another local peer, Cedenco.
In its latest deal, T&G has also agreed to sell all shares in Zespri Kiwifruit to Seeka for around NZD2m.
The main part of the deal, though, sees Seeka purchase T&G's post-harvest facilities in Kerikeri for the packing and storing of avocados, kiwifruit and citrus and around 80 hectares of orchards in and around Kerikeri on which T&G grows the Hayward, ENZAGold and ENZARed kiwifruit as well as Zespri Sungold varieties.
T&G will, however, remain the trademark owner of the kiwifruit brands and it will also have access to fruit grown by Seeka for its existing customer base in New Zealand and overseas.
The completion date for the post-harvest sale is expected to be 30 April and 30 June for the orchard sale. Seeka will then rename T&G's Kerikeri facilities and operating business entities Seeka Kerikeri.
All staff from T&G's post-harvest and kiwifruit orchard business areas will be retained by Seeka.
Andrew Keaney, executive general manager for T&G's operations in New Zealand, said: "Our staff and grower partners will benefit from being owned and operated by Seeka which has confirmed it will invest for the long-term. The New Zealand avocado, kiwifruit and citrus industries need good fruit processors in Northland such as Seeka and T&G is delighted to have found such a strong partner to take the business forward."
Keaney said the sale of T&G's kiwifruit operation is part of the company's intention to focus on its core produce categories which will continue to include citrus and berries grown in Northland and other parts of the country.
He said the company intends to invest further in these categories.
Michael Franks, CEO of Seeka, said: "Seeka has an existing client base of kiwifruit and avocado growers in the area to service and we will continue to offer services and support to growers who have supplied fruit to T&G. The orchards purchased in the agreement secure additional fruit supply to make sure our operations are profitable."