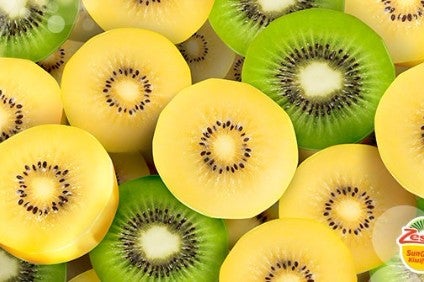 New Zealand's Zespri plans to double its overseas kiwi fruit production in the next five to ten years to realise ambitious growth targets amid "incredibly strong demand".
About 15% of Zespri's crop is currently grown locally and the aim is to boost that to 30%, which will mainly come from Italy, the company's biggest production base outside its home market, chief executive Dan Mathieson said in a interview with Radio New Zealand.
Its board of directors also recently approved licenses to expand capacity in New Zealand and has begun trials in China using locally-grown varieties as its seeks to double revenue to NZD4.5bn (US$3.1bn) by 2025.
"Demand is well and truly ahead of supply," said Mathieson, who became CEO in September after 15 years at the company. We are "seeing incredibly strong demand in the market place," with more customers wanting to eat healthy food, he added.
Mathieson said there is a "huge thirst" for Zespri kiwi fruit in Asia for 12 months of the year, but the company can only currently supply seven or eight months of that demand. It is looking to China as the grower expands production beyond its regional centres of Japan and South Korea.
Zespri spent the last five years "investing heavily in [its] international structure", the CEO said.
For New Zealand, Mathieson said the plan is to boost production capacity to 700 hectares a year, from 400 currently.
The US also features in its plans, as the company seeks to push further north from its kiwi fruit farms in California in search of a more temperate climate like New Zealand, after seeing strong demand in the last couple of years, particularly for its Sungold variety.
Mathieson acknowledged the independent 'threat' coming from growers in Italy and China. He said two or three varieties are emerging out of Italy and "10s or 20s" from China.
The market will be a "much more competitive space" in the next ten years, he said.