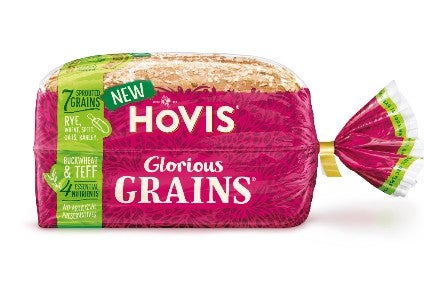 Newlat has pulled out of the process to buy Hovis – and will only return to the table if the UK bread maker's owners grant the Italian manufacturer exclusive talks.
In a stock-exchange filing this morning (4 November), Newlat, which last month lodged a bid for the private-equity-controlled Hovis, said it "does not intend to proceed further" in what it described as "a competitive tender" to buy the business.
Newlat is still interested in acquiring Hovis but said it would only resume talks if the baker's shareholders "grant, on the basis of the non-binding offer, an exclusive negotiation period". Doing so would enable the companies "to proceed quickly to the closing of an agreement", Newlat claimed.
Approached by just-food, Newlat, had at the time of writing, not disclosed when it had informed Hovis' shareholders of its request. Newlat's filing added: "As soon as the company receives a reply to the request for exclusivity or any other detail regarding the transaction, it will promptly notify the market."
US private-equity house The Gores Group has been the majority shareholder in Hovis since 2014 after buying a stake from Premier Foods, the UK manufacturer that remains the baker's minority investor.
When Newlat last month announced its bid for Hovis, it said an acquisition would help it achieve its target of reaching a turnover of EUR1bn (US$1.17bn) and to become "one of the most important operators in the food sector in Europe".
Newlat said at the time: "Hovis' production and distribution structure would also offer the possibility of benefiting from many synergies and to implement a virtuous cross-selling activity. Newlat Food is awaiting a response from the shareholders of Hovis and, therefore, any other eventual details regarding the transaction will be communicated with the evolution of the negotiation."
UK broadcaster Sky News reported in September private-equity houses Endless and Epiris, as well as asset-management group Aurelius Equity Opportunities, had made indicative offers for Hovis.