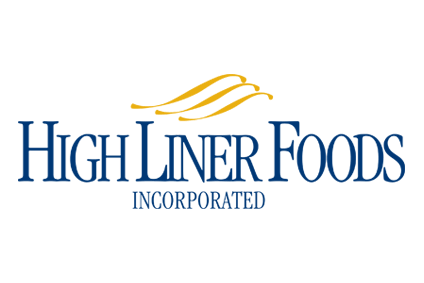 Canada-based seafood company High Liner Foods is reorganising its business operations under newly-installed chief executive Rod Hepponstall with a view to realising annual cost savings of US$10m.
Hepponstall replaced Henry Demone as CEO on 1 May and today (14 August) reported the Toronto-listed firm's first results under his watch, along with plans to increase efficiency by restructuring the company's operations by function rather than geographically. "This will take better advantage of our North American scale," he said in an earnings statement.
When reporting the management change in April, High Liner said Demone would continue as chairman of its board of directors.
"I believe significant opportunities exist for High Liner Foods, but after my first quarter as CEO, it is apparent to me that before we can fully take advantage of these opportunities, we need to operate more efficiently," Hepponstall added. "The company's executive leadership team has been aligned to this new structure and we are now aligning the rest of the organisation which will be completed in 2018."
To that end, High Liner said chief supply chain officer Peter Brown has left the company. He previously held the position of president and chief operating officer for U.S. operations, a department that has been "eliminated as a result of the organisational realignment".
High Liner said it will incur costs from the business reorganisation but it expects to reap annualised cost savings of a minimum $10m from the new "optimised structure", starting in 2019.
Part of Hepponstall's objectives will be the continued integration of shrimp producerRubicon Resources acquired in 2017.
The CEO explained: "However, there are other areas of the business where additional investment will be required to ensure we have the right expertise, processes and tools required to capitalise on market opportunities. These will be determined as part of business objectives focused on profitable organic growth, business simplification, supply chain excellence, and integrating and growing the Rubicon business. We will also work to mitigate the impact of higher raw material and supply chain costs through these initiatives."
On a separate note, High Liner said it could be impacted by the proposed tariffs between the US and China being administered under Donald Trump's stewardship. However, the company noted it sources seafood raw materials from more than 20 countries.
"The proposed tariffs are currently open for public comment and could impact seafood purchased by the company, and the industry overall, as a significant volume of seafood consumed in the US, is imported to meet U.S. consumer needs."
In reporting its financial results for the six months to 30 June, High Liner said sales rose 11% to $564.5m, while adjusted EBITDA edged up 1.3% to $36.2m. Net income increased 14% to $13m.
Hepponstall said of the performance: "The company's financial results for the second quarter of 2018 reflect continued challenges in the business related to soft sales volume, a shift in product mix from higher margin value-added products to lower margin commodity products, raw material cost increases not fully passed along to customers and inefficiencies in our supply chain. The impact of these challenges in the second quarter was most acute in our U.S. business."