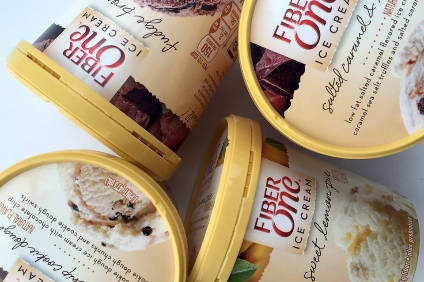 US snack food company NightFood is to acquire Suffield Foods and Hook Marketing, which manufacture and distribute Fiber One ice cream under licence from General Mills.
NightFood, the "better-for-you" snacks maker, said it had signed an agreement to acquire the two firms, "contingent on NightFood providing ongoing operating capital" for the operations of Suffield, which is a Hook subsidiary.
Under the terms of the transaction, NightFood said it will provide Suffield with the operating capital needed to roll out Fiber One ice cream up to the end of the next year "and can consummate the acquisition as early as mid-2017, provided the funding has been completed and certain other conditions have been met".
Fiber One ice cream went on sale at Hy-Vee stores earlier this year. Distribution plans call for the ice cream to be introduced into several major supermarket chains throughout the US during the first half of 2017, "along with broad distribution in supermarkets and drug stores throughout the New York Metro area", NightFood said in a statement.
NightFood CEO Sean Folkson said: "Over the last several months, we have had acquisition discussions with numerous companies in the snack space. We believe this deal with Suffield represents a tremendous opportunity, and I look forward to working with the Suffield team to help make Fiber One ice cream available to retailers and consumers across the country."
Fiber One consists of high-fiber, low-fat ice cream in pints and ice cream novelties such as ice cream bars and ice cream sandwiches.
Last year, General Mills unveiled a new "low-calorie, better-for-you" dessert range under its Fiber One brand in the US. The firm launched three new products – Fiber One 90 Calorie Mint Fudge Brownies, Fiber One Protein Cookies & Creme, and Fiber One Chocolate Chip Crunchy Cookies.