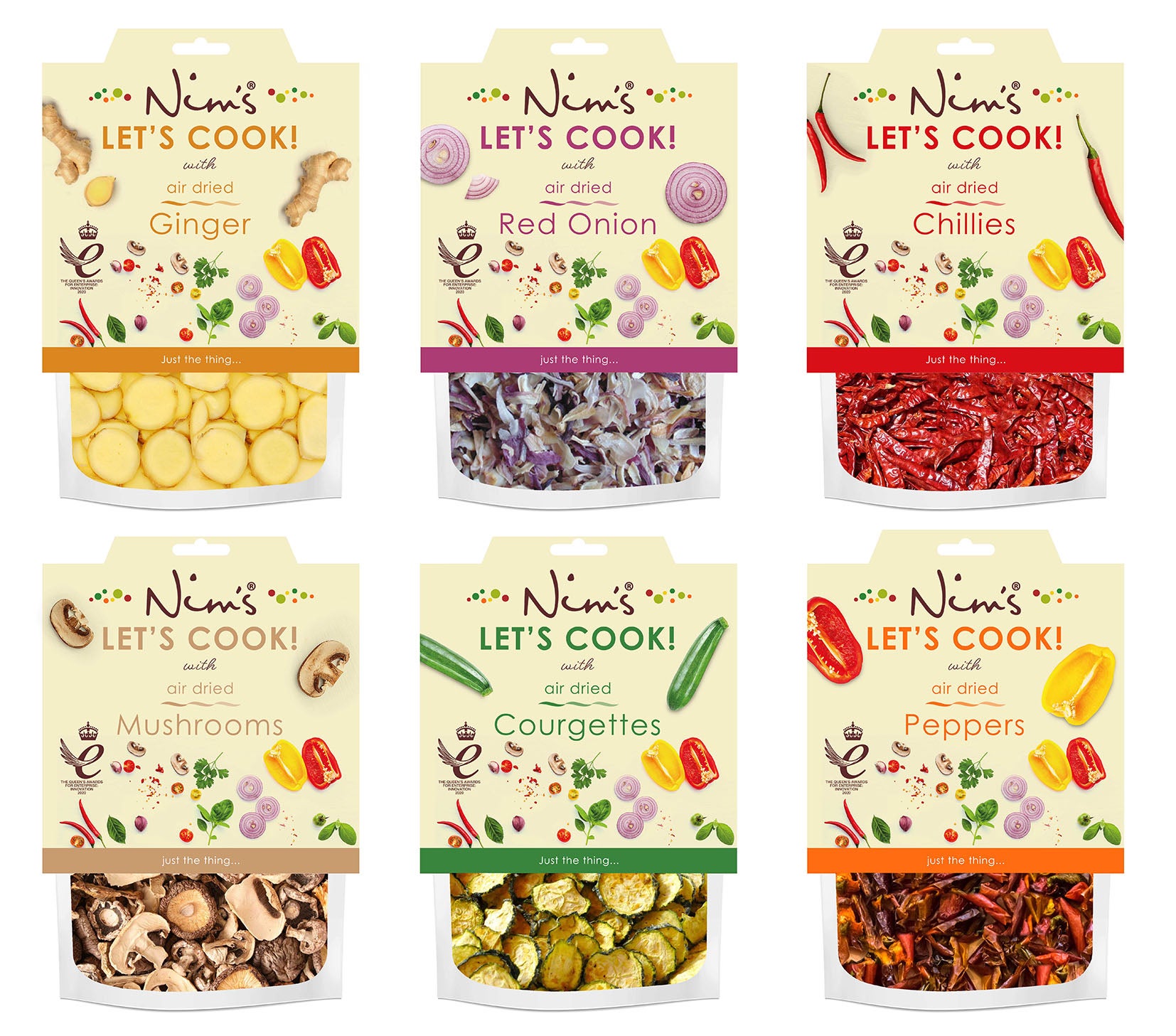 UK better-for-you snacks firm Nim's Fruit Crisps is looking to bring an investor into the business.
Founder Nimisha Raja said she has been taking to prospective backers and is confident of tying up a deal soon.
But despite the company losing listings for its snacks with UK grocers Tesco and Waitrose during the Covid lockdown, she said the main priority is not to bring in additional funds.
"Last year was our best ever and we doubled turnover," she said.
"It's more about using their expertise to help me grow the business. I need help on the sales and marketing side and to have their experience of how to grow."
Raja set up the firm, based in Kent, south-east of London, in 2012, and within six years it had grown to become a US$2m turnover business, manufacturing its own fruit-based snacks and edible teas and distributing its products in ten markets and through major retailers domestically.
Nim's also won a contract to supply NHS hospitals.
But Raja admits that Brexit and the Covid-19 pandemic have had a marked impact on the business.
"It has been challenging to say the least. It has been quite a year and a half," she said.
"We lost retail listings through Covid. When we lost Tesco and Waitrose it was really scary for a while."
But Raja said that Covid taught the company not to have "all of its eggs in one basket" and it has now diversified into supplying ingredients and air-dried fruit and vegetable slices to major foodservice operators.
However, Raja has not given up on retail.
Her company still sells its crisps through retailer Marks & Spencer and Raja believes a tougher stance on sugar and salt in snack products from the UK government will play into its hands with retailers likely to be seeking healthier snack products in the future.
"We tick all the boxes for getting back into retail," she said.
Like most food businesses, Nim's is currently having to cope with cost increases and product shortages in its supply chain.
"It's a problem getting stuff in and everything is going up in price," Raja said. "With things like packaging the lead time has gone up from four to six weeks to as much as four months which ties up a lot of stock.
"We've been told it is to do with a shortage of cardboard. Everyone has been shopping online during Covid and the likes of Amazon have taken all the boxes.
"With ingredients, we have to bring in what doesn't grow here and because of Brexit the costs have risen and so has the amount of documentation. Pineapples have gone up this year by 17%."
Brexit has also had an impact on Nim's ability to bring in staff. "Some 70-80% [of applicants] used to be EU nationals but now I might get just one," Raja said.
The company normally employs 25 people but is currently four down on that total.
As a result of the supply chain pressures, Raja said Nim's is having to put its prices up.
"We absorbed everything last year but we are having to draw up new contacts," she said. "But we have to factor in the prices as they are now as we don't know what's coming along.
"Everything today is costs, costs, costs and pricing, pricing, pricing.
"But luckily we are a manufacturer. I don't know how companies dealing with co-manufacturers are coping."