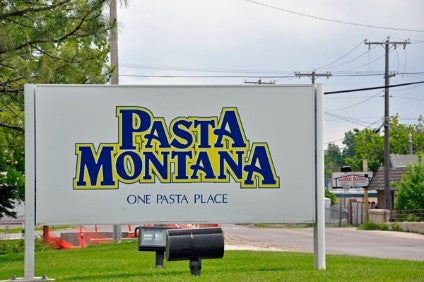 US pasta maker Pasta Montana, owned by Japan's Nippon Flour Mills, is to open a new US$6.5m production line at its facility in Great Mills, Montana.
As a result, Pasta Montana's 91,000 sq ft facility, which employs 115, will increase production capacity from 55m to 80m lbs of pasta annually – a 28% increase.
Randy Gilbertson, the firm's chief operating officer, said: "Our new production line will move 4,850 pounds of pasta per hour, and operate 24 hours each day, enabling us to continue to grow our staff."
Founded in 1997, Pasta Montana was bought by Nippon Flour Mills, Japan's oldest industrial flour miller and a producer of flour-related products, in 2000.
"Japanese ownership strengthens our commitment to quality," Gilbertson said. "We benefit from having the strong financial backing of a solid, established, publicly-traded Japanese company."
Pasta Montana manufactures more than 70 dry pasta shapes, including orzo and fettuccine.