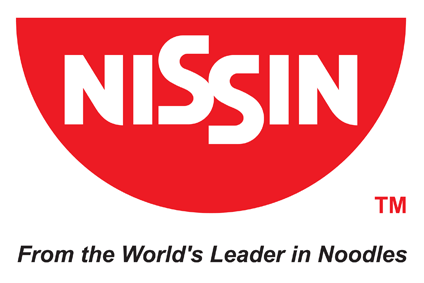 Nissin Foods Holdings has reported rising first-quarter earnings, helped by the Japan-based group's domestic Myojo Foods processed food arm, as well as a rise in group sales.
The Cup Noodles maker booked a 4.3% increase in operating income to JPY7.12bn (US$64.8m) for the three months to the end of June.
By division, the company's domestic Nissin Food Products arm, its largest business by sales, saw its net sales inch up 0.5% but operating income decrease more than 9% on the back of spending on advertising.
Nissin's Japan-based Myojo Foods arm reported a 2.5% fall in net sales but a 56% jump in first-quarter operating income helped by a fall in the cost of goods sold and "other factors", which the company did not disclose.
Profits from Nissin's units in China and the Americas declined but both divisions booked improved sales. In China, a market where Nissin said demand for instant noodles is "sluggish", the company's sales were boosted by the incorporation of a Hong Kong marketing business as a subsidiary in the fourth quarter of the previous financial year.
In the Americas, price hikes in Brazil supported sales, although investment on advertising and promotions weighed on profits.
On a group-wide basis, Nissin's net sales increased 3.1% to JPY115.48bn.
The company's first-quarter net profit jumped 92% to JPY5.76bn, helped by factors including lower losses from foreign exchange, a gain from insurance proceeds and the group lapping a loss booked in last year's first quarter from a fire.