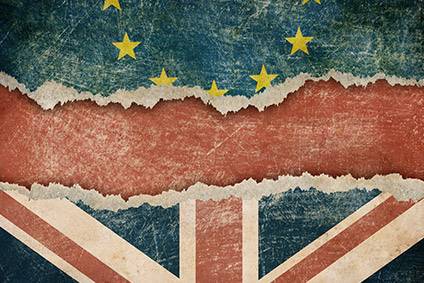 The UK is reportedly drawing up plans to charter ships to help ensure supplies of foods and medicine reach the country in the event of a no-deal Brexit.
The Financial Times and ITV News have reported the UK Cabinet was yesterday briefed about the contingency plans, put together if new customs controls between the UK and the EU hamper the use of the critical Dover-Calais route.
According to The FT, David Lidington, the UK's Minister for the Cabinet Office and de facto deputy to Prime Minister Theresa May, told the Cabinet the route could run at only up to 25% of its normal capacity for up to six months should the country crash out of the EU without a trade deal.
Robert Peston, the political editor of UK broadcaster ITV , wrote on Facebook the Cabinet had been the country's Department of Transport had looked into plans to own or lease ferries to ensure supplies reached the country.
"It's the kind of stuff governments do in a time of war" one member of the Cabinet told Peston. "It is as serious as that".