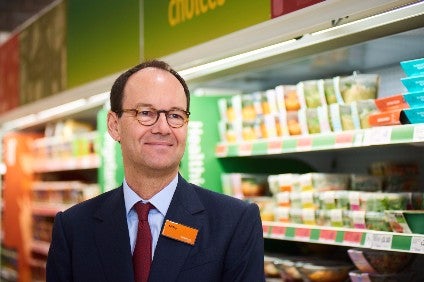 The CEO of UK 'big four' supermarket Sainsbury's has said a UK departure from the European Union without a trade deal in place will result in a shortage of supplies of fresh food.
Mike Coupe told the UK's BBC broadcaster the scheduled 31 October Brexit date could not come at a worst time for supermarkets because warehouses were already full with Christmas produce and more of the supply of fresh salad had switched to southern Europe.
His comments echo those of the bosses of fellow UK retailers John Lewis (parent of supermarket group Waitrose) and The Co-op yesterday.
UK Prime Minister Boris Johnson said on Thursday (12 September) the Government had been "massively accelerating" its preparations, and the country would "be ready" if Britain left the EU without a deal at the end of October.
Since Johnson became Prime Minister, the UK government has consistently stated it wants to strike a withdrawal agreement with the EU but has also underlined the country will leave the bloc on 31 October with our without a deal.
But asked by the BBC whether a shortage of fresh food supplies could be ruled out, Sainsbury's boss Coupe said: "I disagree with that wholeheartedly, the reality is there will inevitably be disruption, simply because we've never done this before."
His comments follow the release on Wednesday (11 September) of the UK government's worst-case scenario for no-deal Brexit, which revealed fresh food supply fears.
The Government's Operation Yellowhammer document, prepared on 2 August but only now made public, forms the basis of no-deal planning based on a 31 October Brexit deadline.
Its worst-case assumptions include the fear that the supply of certain types of fresh food will decrease which could lead to rising prices and panic buying.