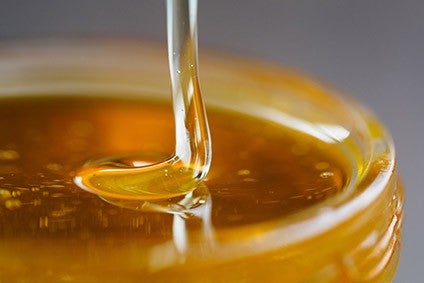 The labelling of food products in the UK would face significant change if the country's government fails to secure a deal on Brexit.
That is the advice from the UK government in one of a series of "technical notices" intended to help industry-specific sectors prepare for a so-called no-deal scenario.
The latest batch of notices, issued yesterday (24 September), included labelling on food products and an advisory on geographical indications.
Use of the term 'EU' in origin labelling would no longer be correct for food or ingredients from the UK, after a no-deal Brexit, the UK government stated.
London said that, following an exit with no deal achieved, a European business selling food products in the UK would need to provide the address of a responsible business in the UK by, for example, setting up a UK hub or working with an importer. UK businesses selling into the EU would face a similar scenario.
The notices are intended to serve as a guide to businesses on the potential consequences should the UK fail to agree a deal with the European Union when it exits the trading bloc on 29 March – an event that will see Britain labelled a 'third country' by the EU.
Meanwhile, Ian Wright, the chief executive of industry lobby group the Food and Drink Federation, has been very vocal on the consequences for UK consumers and the industry in general should Britain fail to get an agreement with the EU.
In his latest response to the most-recent batch of government advisories, Wright said in a statement: "Today's Technical Notices lay bare the grisly prospect of a 'no-deal' Brexit. We face chaos at the ports, serious disruption to food supplies, increasing business costs, rising consumer prices and ever more administrative burdens on the food and drink industry.
"UK food and drink manufacturers will need to make immediate and costly changes to product labelling to remove references to the EU in origin labelling. Additionally, a product labelled with a UK Food Business Operator's name and address would no longer be able to be sold in EU markets, however this would be mandatory for products sold in the UK. The limited timeframe for such changes and the accompanying administrative burdens further threaten the success of UK export sales to the EU, our largest export market. If EU consumers are unable to access UK food and drink, the chances are they will switch to other sources of supply and those export markets will be lost forever."
The technical notice added: "Some products will require further changes. For example, labels of honey blends from more than one country referring to the EU would be replaced with more appropriate terminology. We would replace the requirement for EU/non-EU blended honey indications with 'blend of honeys from more than one country' or similar wording in the domestic honey regulations," it said.
"In addition, from April 2020, the country of origin or place of provenance of the primary ingredient of a food (where different to that given for the food overall) will be required on labels as part of EU rules on food labelling. The government may seek views on whether similar national rules would be appropriate in the UK when EU rules no longer apply."
The UK government said that, in order to mitigate the immediate impacts of these changes, in particular on UK food retailers selling food originating in the EU, it will consult with stakeholders on an option to continue to allow, for a period of up to six months following a no-deal exit from the EU, food bearing an EU address to be placed on the UK market.
Foods already labelled and placed on the UK market bearing an EU27 address will be allowed to be sold as normal until stocks are exhausted.
The government said it will be working with businesses and local authorities, which are responsible for enforcing labelling standards, to support adjustment to any necessary changes.
Wright at the FDF added: "Our politicians act as if they have six more months to conclude a withdrawal agreement. In fact, today's official confirmation of just how bad this scenario would be is bound to encourage businesses and shoppers to consider – now – stockpiling, buying-ahead, hedging currency risk, procuring additional warehousing, relocating production to the EU, and other practical measures to secure supply. These actions in turn will increase prices and begin to distort markets immediately.
"The consequences of a 'no-deal' Brexit for UK food and drink are starting to be felt already. The impacts will snowball as we get closer to March 2019. Instead of lecturing the EU, the Government must secure a withdrawal agreement imminently or begin the arrangements to extend the Article 50 deadline so that they can do so in an orderly fashion."